Well, hey!
Sorry I've been MIA for the past...erm...month. When I got back from our little Spring Break vacation, everyone got the stomach flu...yuck! Then I got a horrible cold/cough. Then we decided that we were going to buy a house!!! Then everyone got the stomach flu again...and the bad cold...Oy!
Anyway.....
I've been very busy, and this will be the last Make Something Monday for a little while! I'm doing a couple of really big craft boutiques this month, so I've been busy getting things made! Also, with the purchase of our new home (we're scheduled to close the end of May! Squeee!!!), I'll be busy getting things around here sorted, packed, cleaned, and moved...plus it's the last month of school, so we are crazy-busy with stuff for the kids!
But I didn't want to leave you all completely hanging! So I'm featuring a few of my favorites from the last party!

Mr. and Mrs. Bernard Bunny, by Pradeepa from The Lazy Hobbyhopper are sooooo cute!! Thanks for sharing!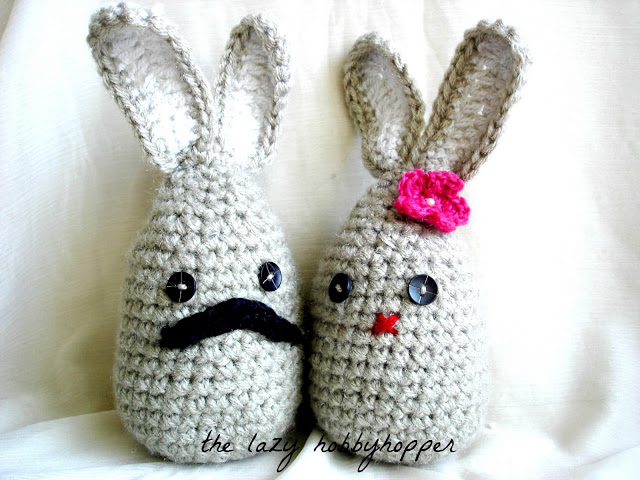 I also loved this sunny collection of Yellow WIP by Elisabeth Andrée, from About Crochet! So pretty!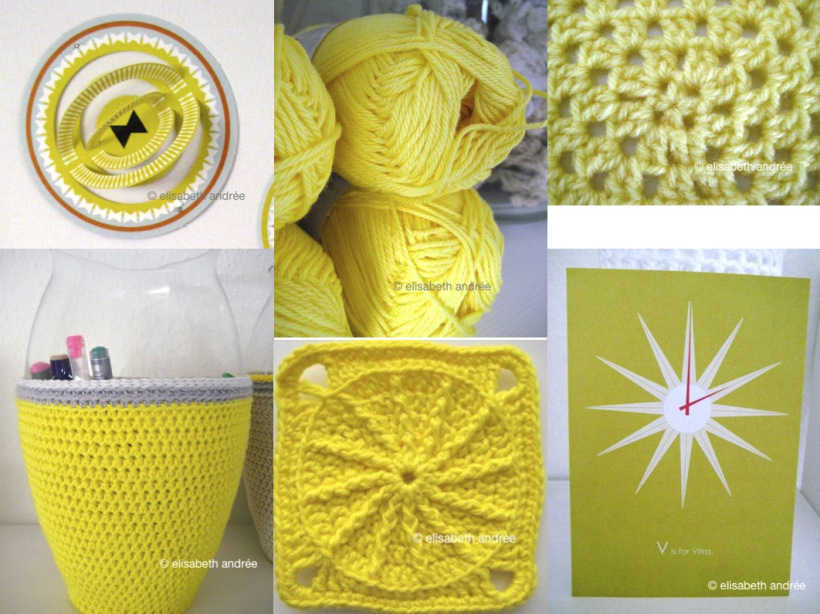 And I love the colors in this Ripple Scarf by Audrey from HGK Handmade! No wonder her brother loves it!!! :)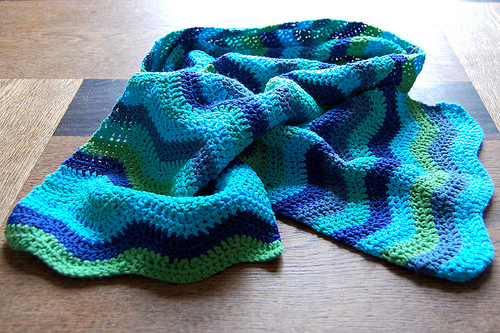 Thanks to everyone that linked up!!
SO...Here's where things get different!
HERE'S MY NEW EXCITING NEWS!!!
Instead of hosting a weekly link party, I will be hosting a month-long party, EACH MONTH, where all of my fiber-arts, crochet and knit friend can link up their lovely new projects! It will be specifically geared toward those of you who indulge in the fiber arts - so no recipes or diy tips, etc - sorry!
The party will be start fresh at the beginning of each month, and I will be periodically featuring some of my favorites throughout the month! I will also keep an archive of past parties in my tutorials section up top, if you ever want to look back through them!
You can find this month's brand-spanking-new party up on the navigation bar above: I'm calling it Feature Your Fibers!
The party starts now...so go link up your new fun fiber stuff!!
CLICK HERE TO GO TO THE PARTY!