Crochet Boutique: Review and A GIVEAWAY!
Posted October 25, 2012
***THE GIVEAWAY IS NOW CLOSED! AND THE WINNER WAS ANNOUNCED HERE!***
Back in July, I was contacted by an editor from Lark Crafts, asking if I would like to review a brand-spanking new crochet pattern book, Crochet Boutique, written by the wonderful Rachel Oglesby!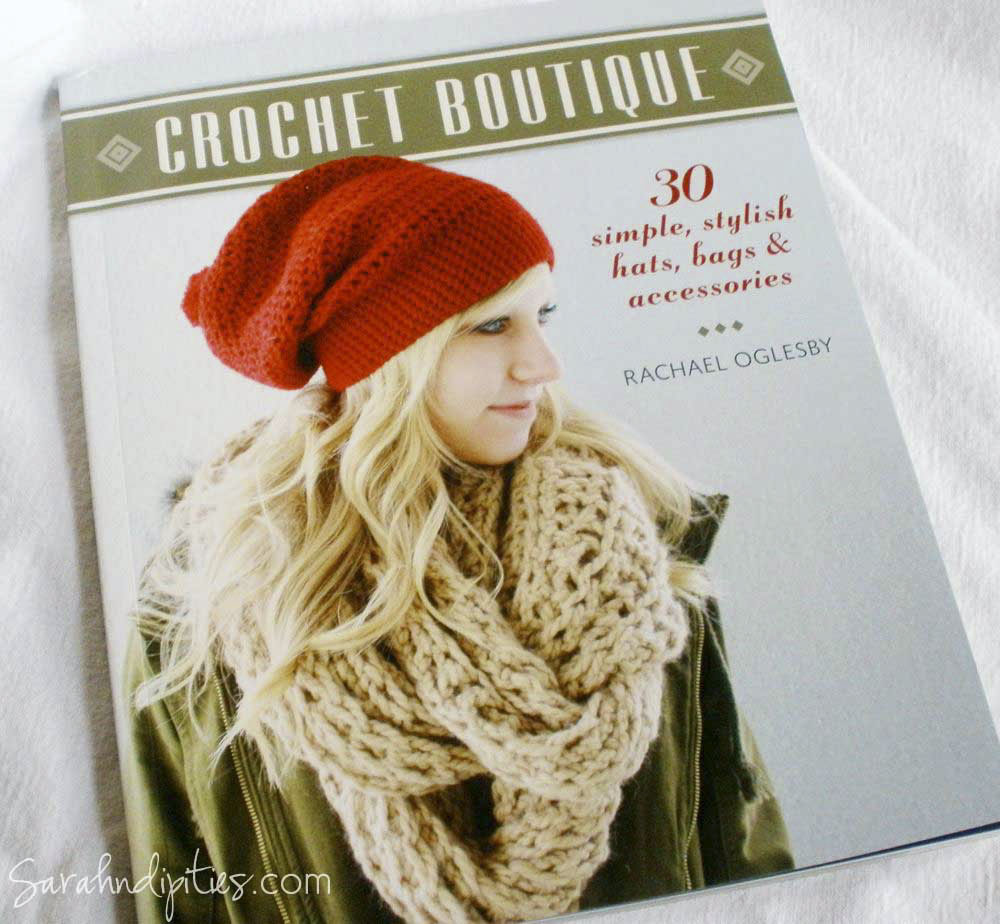 (Rachael, if you don't know already, is the creative crochet genius behind the Etsy shop, Softspoken. She makes GOREGEOUS stuff. Seriously. I have long been an admirer of her fresh, retro style...and the colors she uses are always so on-trend. LOVE. Ok. Enough crushing. Ahem.)
So, when I was asked if I would like to receive a copy of her new pattern book to review, I jumped at the chance! Fast forward to September...I received a lovely note from Beth Sweet (one of the editors at Lark Crafts), letting me know that the book would soon be on it's way...and would I like to also host a giveaway when I do my review of the book? Um. YES!?!?!
When the book arrived I think my hubby thought I had gone nuts...I was soooo excited! It was like Christmas!
I loved the book...every page is chock full of beautiful colors and textures...the projects and patterns are so lovely! I'll be sharing some of the patterns I've already tried out over the next week, leading up to the giveaway!
Some of my favorite patterns from the book so far are the Sunburst Beret, Shoreline Cowl, Rainbow Shell Throw, and Fingerless Mitts.
Each of the patterns is clear and concise, with gorgeous full-color photo illustrations, and descriptions. There projects here for every level of crocheter, and each project is labeled with one of three levels: beginner, easy, and intermediate.
There is also a fantastic photo index outlining basic stitches and abbreviations, as well as info about blocking and yarn weight!
Want to see more details about the book? CLICK HERE!
Now...On to the giveaway!
How would you like to be the recipient of a yummy and trendy Bonnie Beret, made from the Bonnie Beret pattern in the Crochet Boutique book, by Miss Rachael Oglesby herself? Here's a little peek of what it looks like: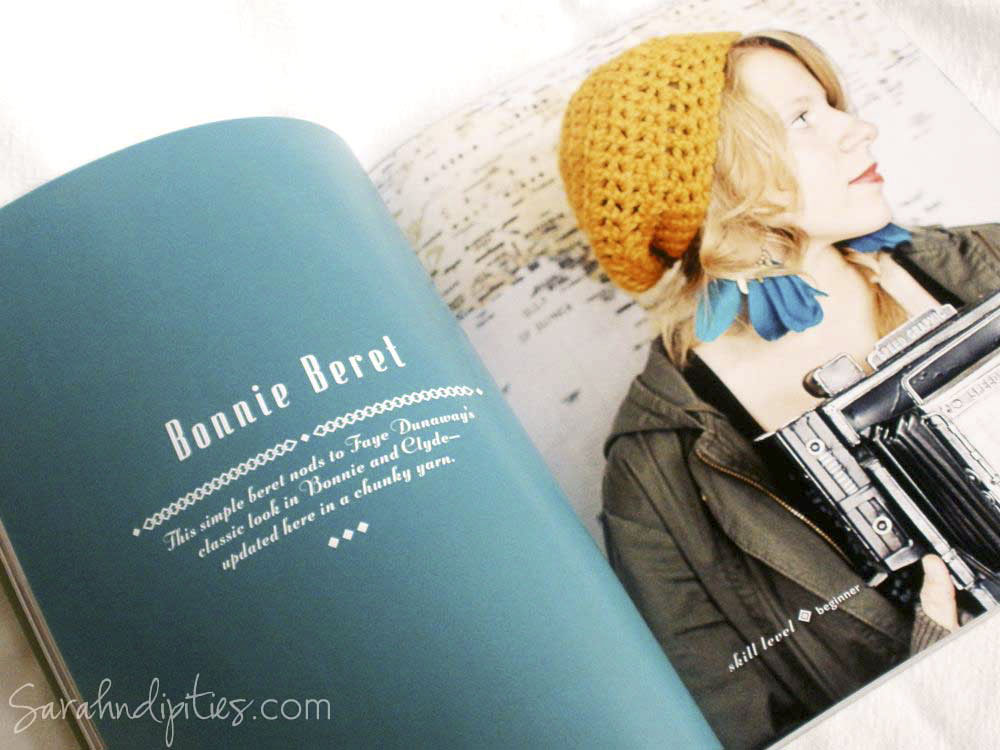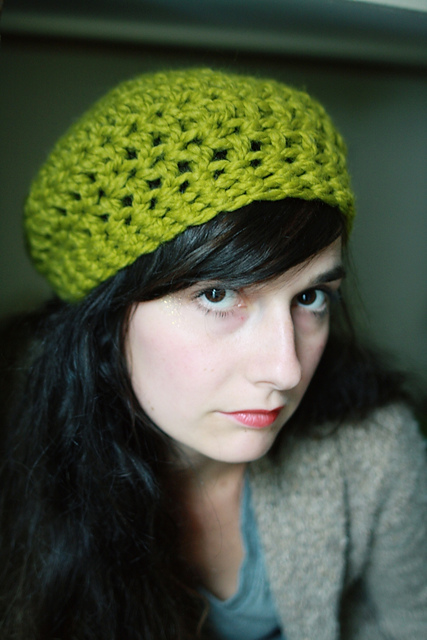 Isn't is so cute! The hat up for grabs is the one pictured below...It's made in this scrumptious, super soft, taupe-flecked yarn! It's neutral so it will go with everything, and would look super cute with a button or pin attached! Don't you want it???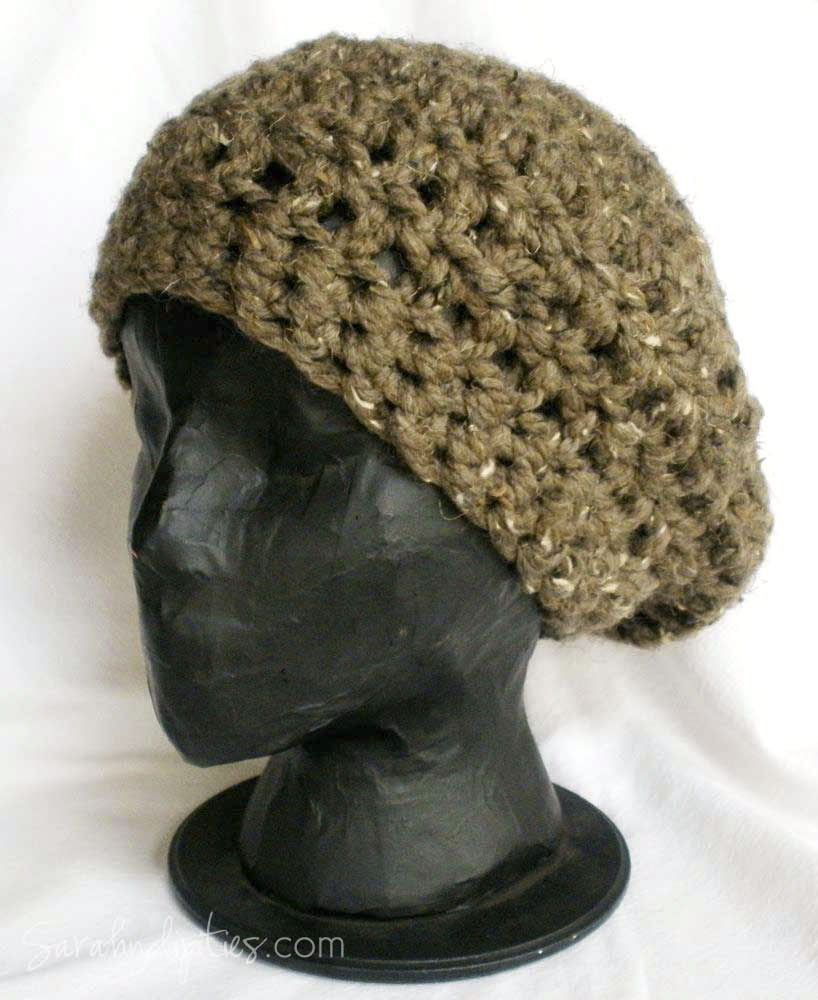 I thought so!
First off, a couple of details:
*** This giveaway is for RESIDENTS of the U.S. and CANADA ONLY! Sorry all of you other wonderful international followers! If you do NOT live in the U.S. or Canada, please do not enter the drawing.***
Please be sure you have an e-mail address connected to your comment in some way, so that I can contact you in the event that you win the drawing! If I can't contact you, you won't be able to get your prize!
THE GIVEAWAY WINNER WILL BE ANNOUNCED ON FRIDAY, NOVEMBER 2ND AT 12:00PM MST! (The winner will be randomly chosen using Random.org's random number generator, based on the total number of comments left on this post. In the event that the first winner cannot be contacted within 24 hours of announcement, a new winner will be chosen, etc.)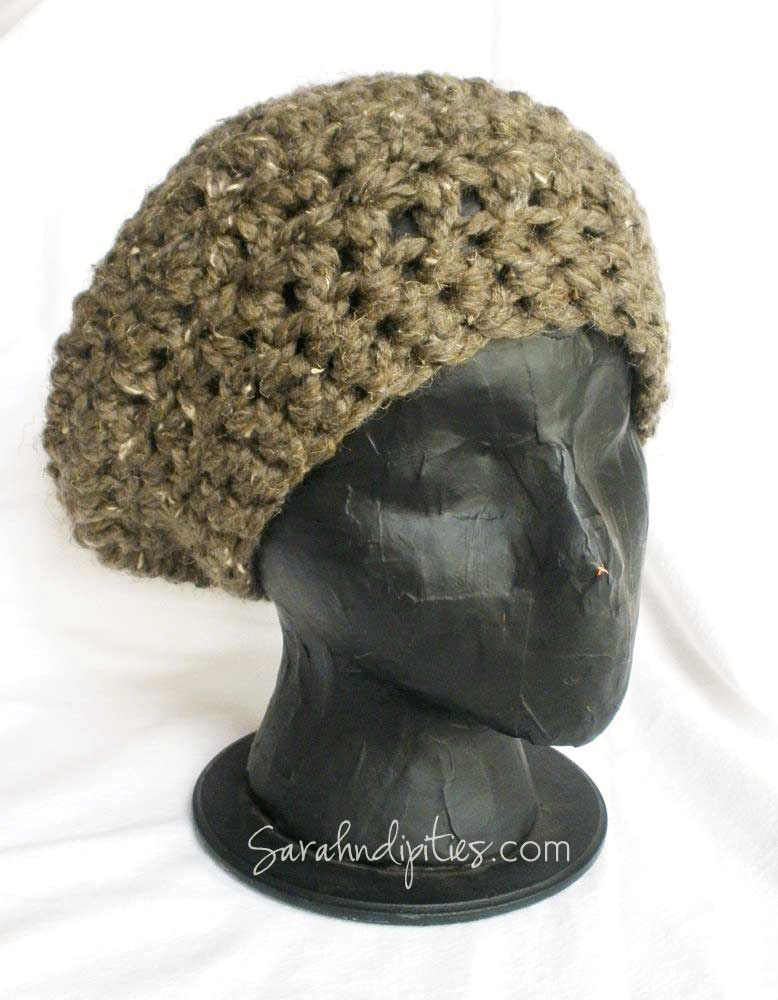 To enter to win the beautiful Bonnie Beret pictured here, just follow the instructions below! Please be honest and comment with integrity!
PLEASE LEAVE A SEPARATE COMMENT FOR EACH ENTRY! :)
REQUIRED ENTRY:
1. Subscribe to the Sarahndipities Blog, and leave a comment here saying that you did!
ADDITIONAL ENTRIES:
2. Follow Sarahndipities on Twitter, and leave a comment here saying that you did!
3. Like Sarahndipities on Facebook, and leave a comment here saying that you did!
4. Follow Sarahndipities on Pinterest, and leave a comment here saying that you did!
5. Follow Sarahndipities on Flikr, and leave a comment here saying that you did!
6. Like the Crochet Boutique Facebook page , and leave a comment here saying that you did!
7. Like Lark Crafts on Facebook, and leave a comment here saying that you did!
Good luck, Everyone!

P.S. And don't forget to link up your new projects to this week's Make Something Monday link party! I'd love to see what you've been making!
» Share: