Feature Friday: 8 Cute & Colorful Free Crochet Patterns for Spring!

Easter is just around the corner, and I wanted to share some of the cute crochet projects I've been seeing around the web lately!
You all know how much I love color, so I'm adding my especially favorite colorful Spring creations here!
Here's my curated list of
Eight Cute & Colorful FREE Crochet Patterns for Spring!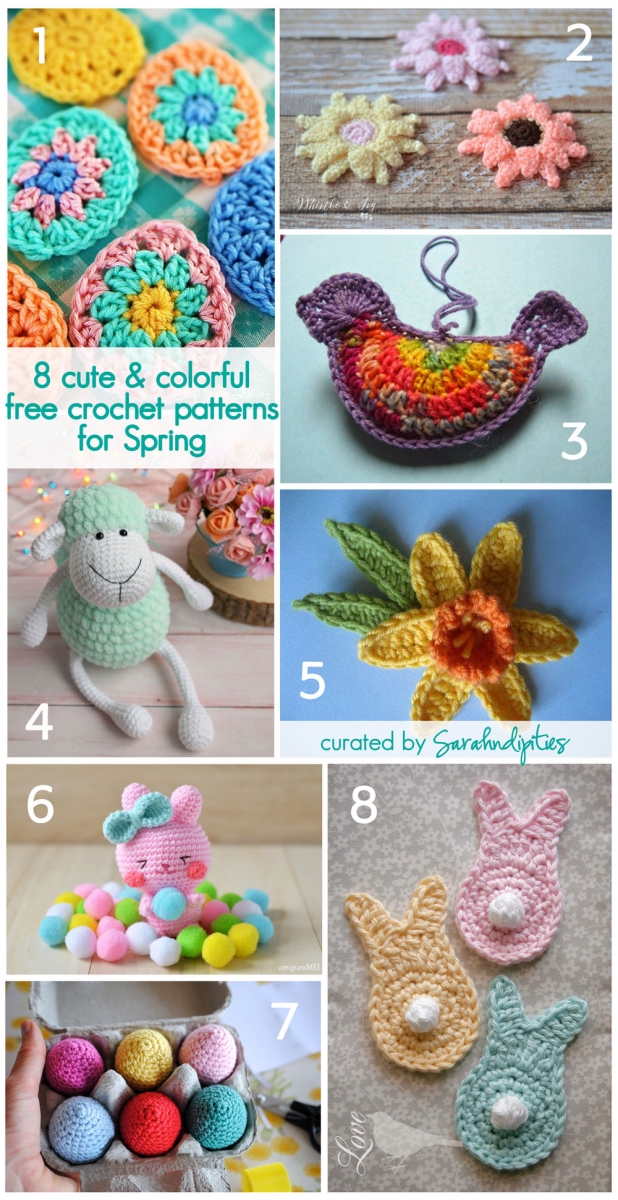 1. First up is this lovely little Crochet Easter Egg Garland from Skip to my Lou! I love the pretty pastel colors!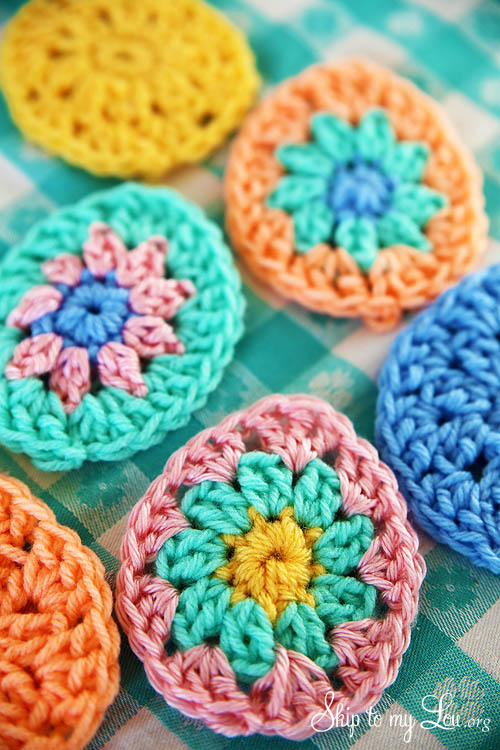 2. Next we have these dainty Crochet Gerbera Daisys from Bethany at Whistle & Ivy! I just think the beautiful soft colors she used highlight the pretty pattern so nicely!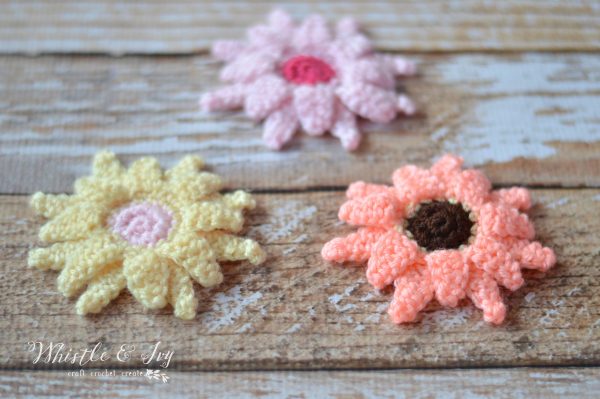 3. Third we have this pretty little Easter Bird pattern from FairisleRona. I love this simple pattern, and can't wait to make a whole flock to hang around my house!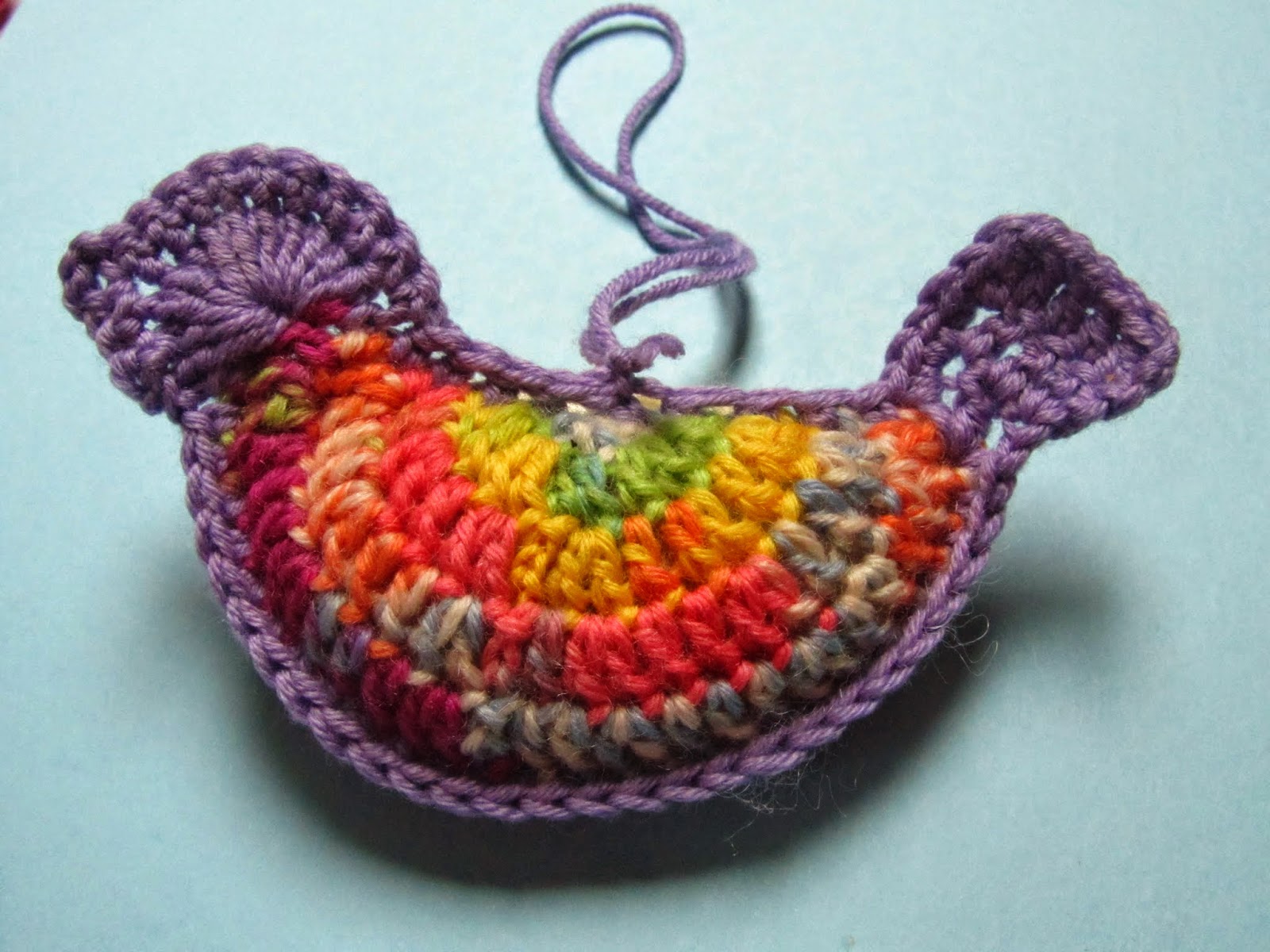 4. Next up is this adorable fluffy Amigurumi Sheep Plush Toy pattern from Amigurumi Today! Isn't he just so squishable? I also love his minty green wool, don't you?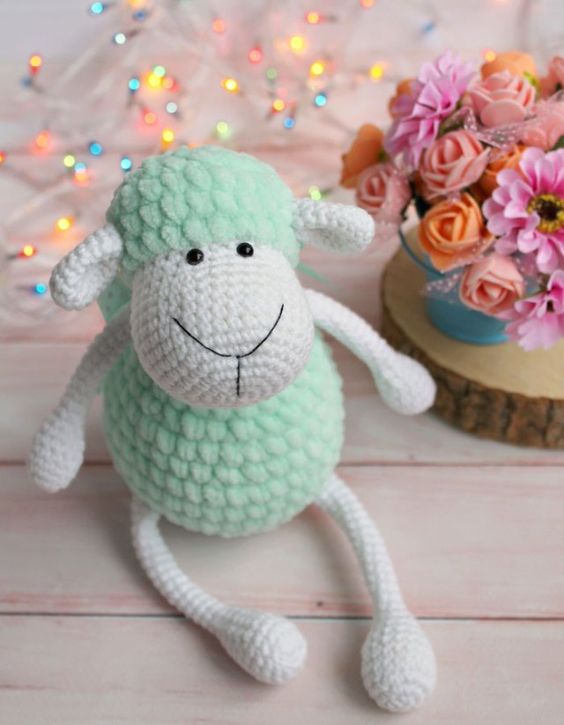 5. Fifth is this perfect Crochet Daffodil by Lucy from Attic 24! I just love daffodils! Nothing says Spring more than bunches of daffodils coming up all around town!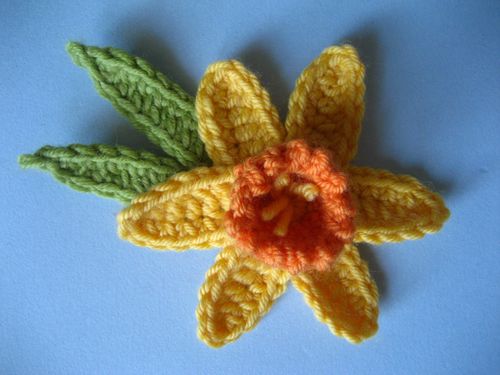 6. Sixth we have this SUPER cute little Easter Bunny Amigurumi from Craft Passion! How could you possibly leave this sweet little Easter bunny out of the celebrations?
7. Next are these perfectly simple-yet-stunning Crochet Easter Eggs by Kate Bruning from Greedy for Color! I just love how bright and cheerful these little eggs are!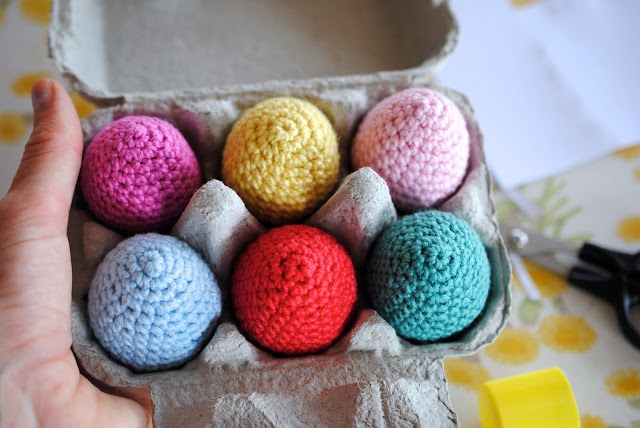 8. Last, but not least, is this precious little applique Spring Bunny pattern by Laura Maxell from Love the Blue Bird! I love how versatile these little bunnies are...she even made them into a pretty garland!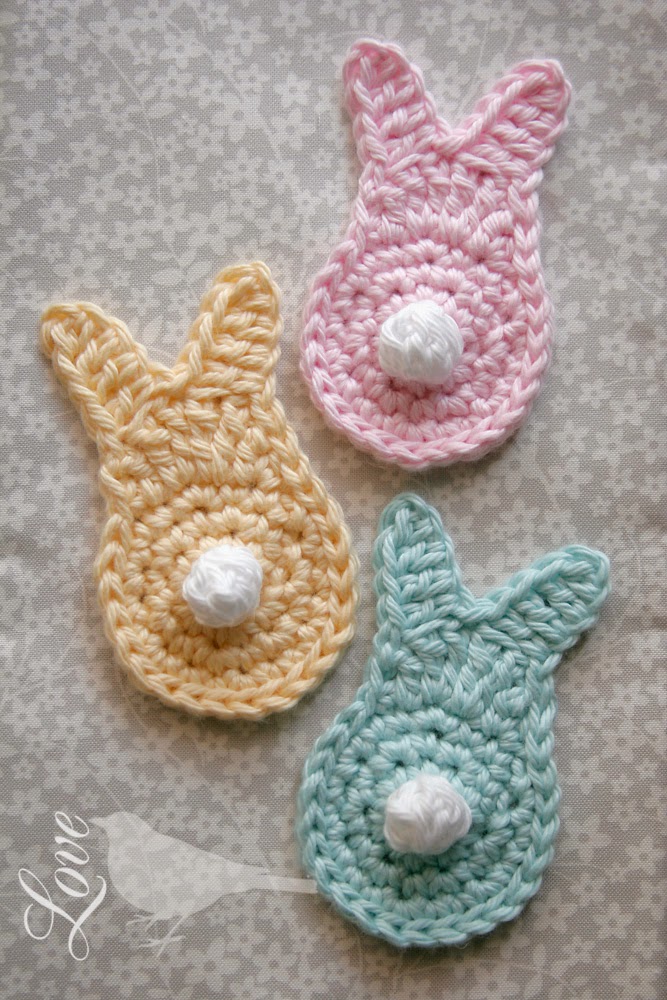 Thank you to all of the creators of these wonderful free patterns!
I hope you will find something fun to add to your projects this Spring! I know I will be busy this weekend working up a few extra springtime projects!

Happy Spring!

» Share: