Blog entry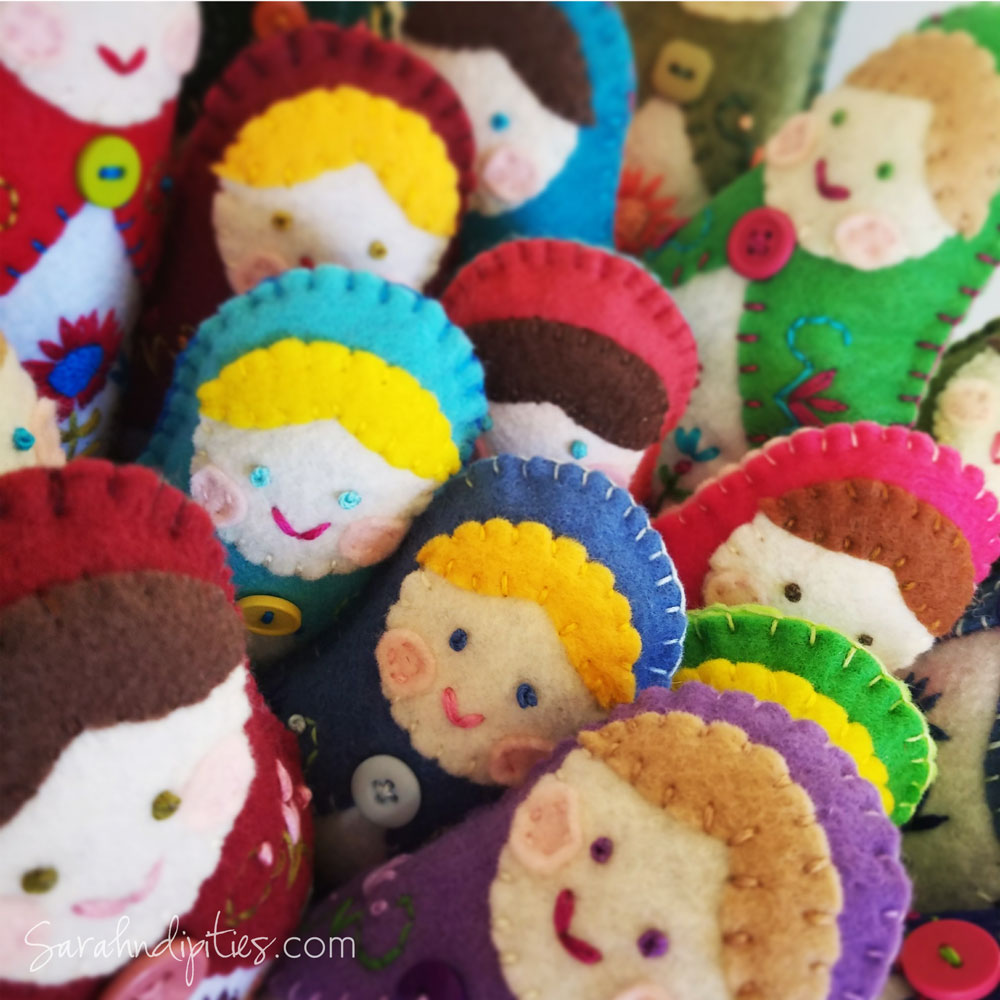 Hi! Hope you are having a happy day so far!
Sometimes I worry that I don't really have anything super interesting to share, but instead of fretting about it, I decided to buckle down and go ahead and share one of the projects I've been working on recently! My Felt Matryoshka dolls!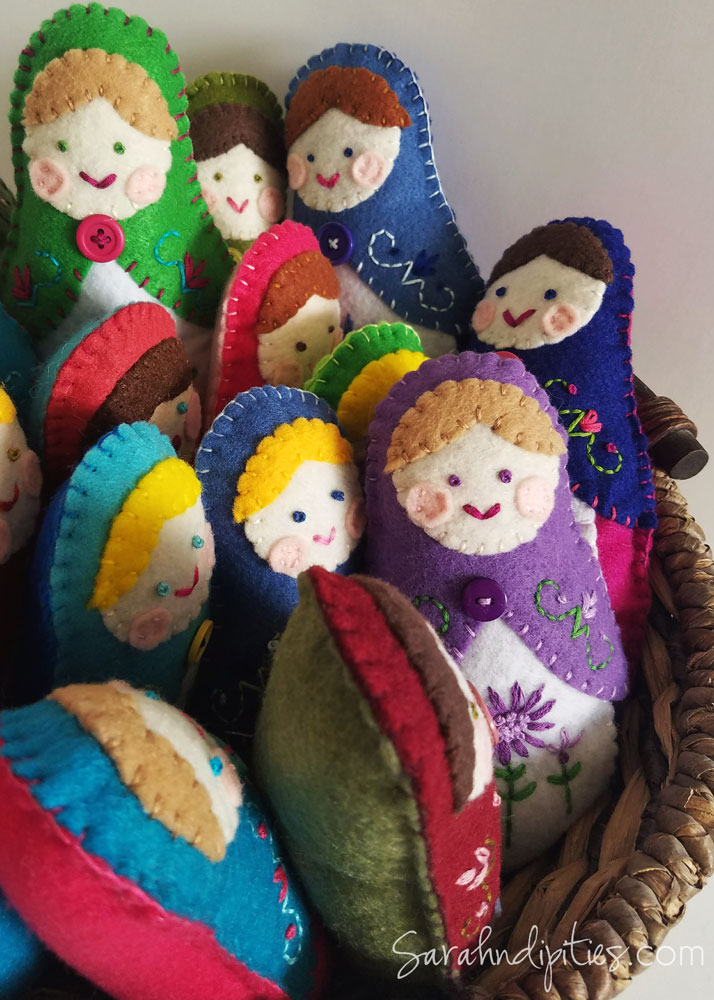 I just finished stitching a whole basketful of my little Felt Matroshka dolls, and got them listed in my shop!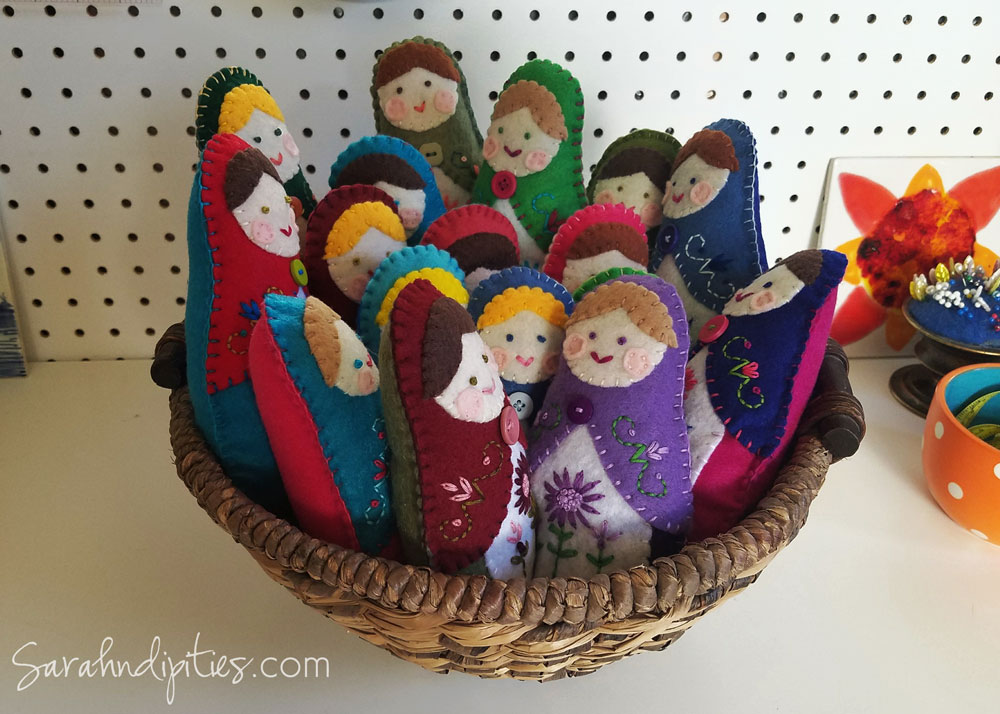 I love how each one has it's own personality!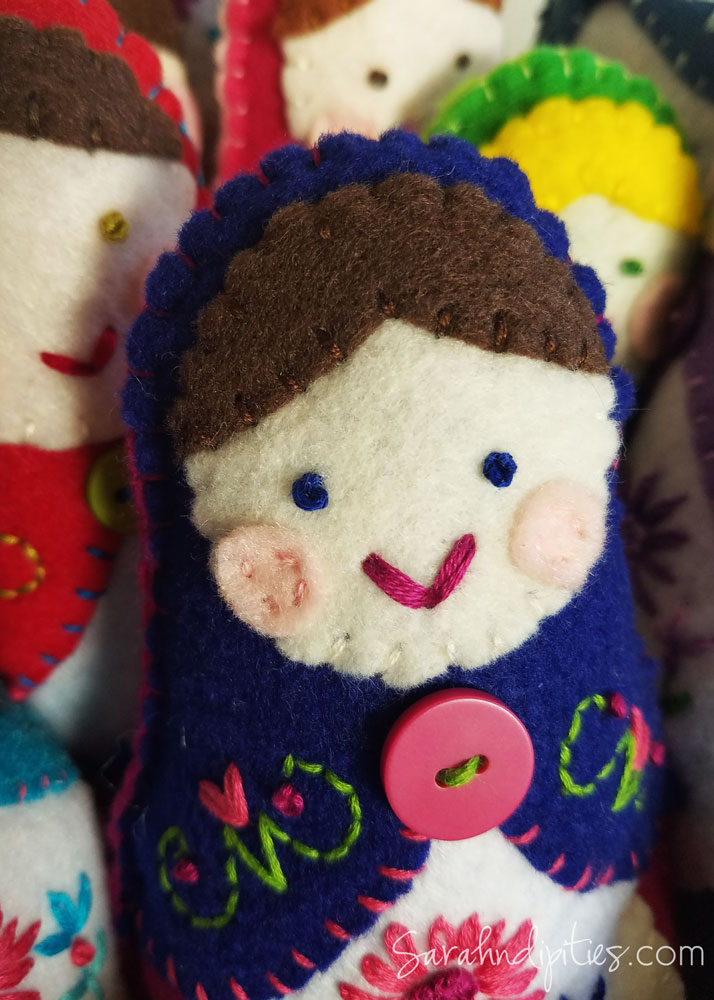 Every single one is completely unique...and there won't ever be another exaclty like her...just like real girls!