Blog entry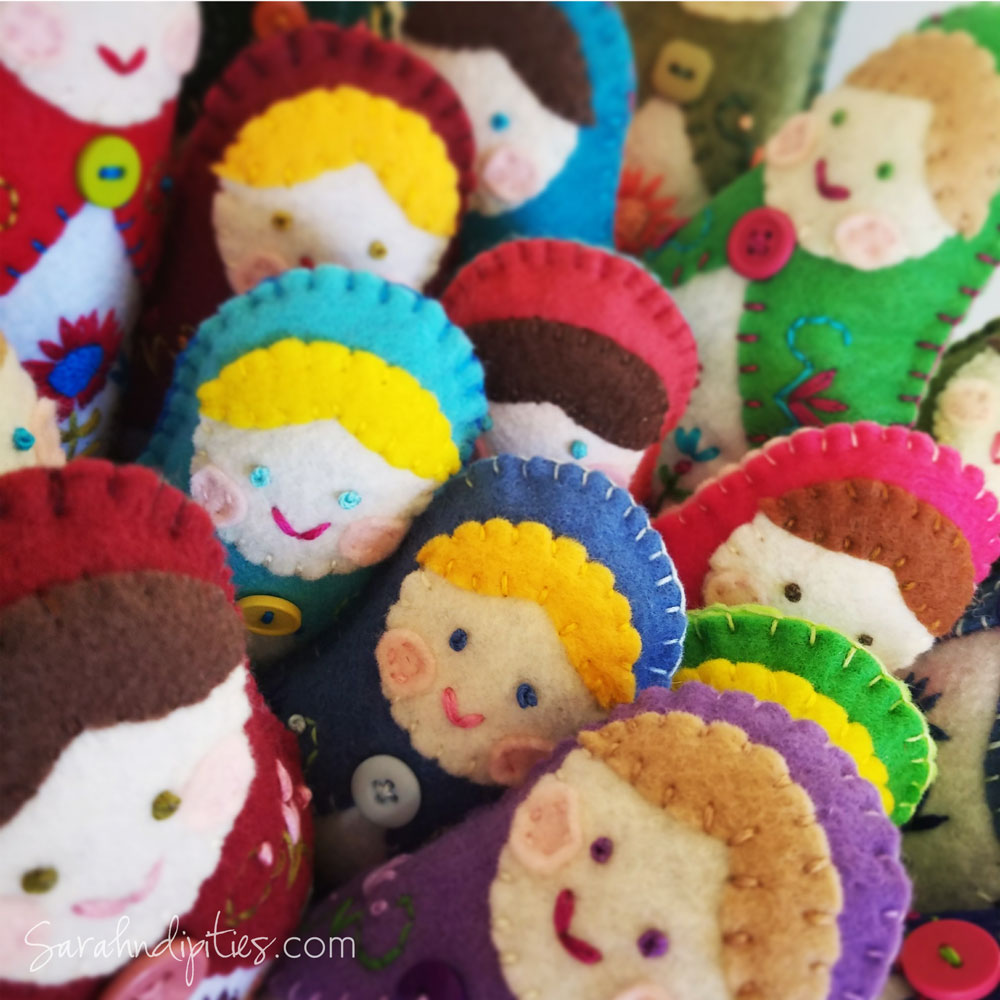 Hi! Hope you are having a happy day so far!
Sometimes I worry that I don't really have anything super interesting to share, but instead of fretting about it, I decided to buckle down and go ahead and share one of the projects I've been working on recently! My Felt Matryoshka dolls!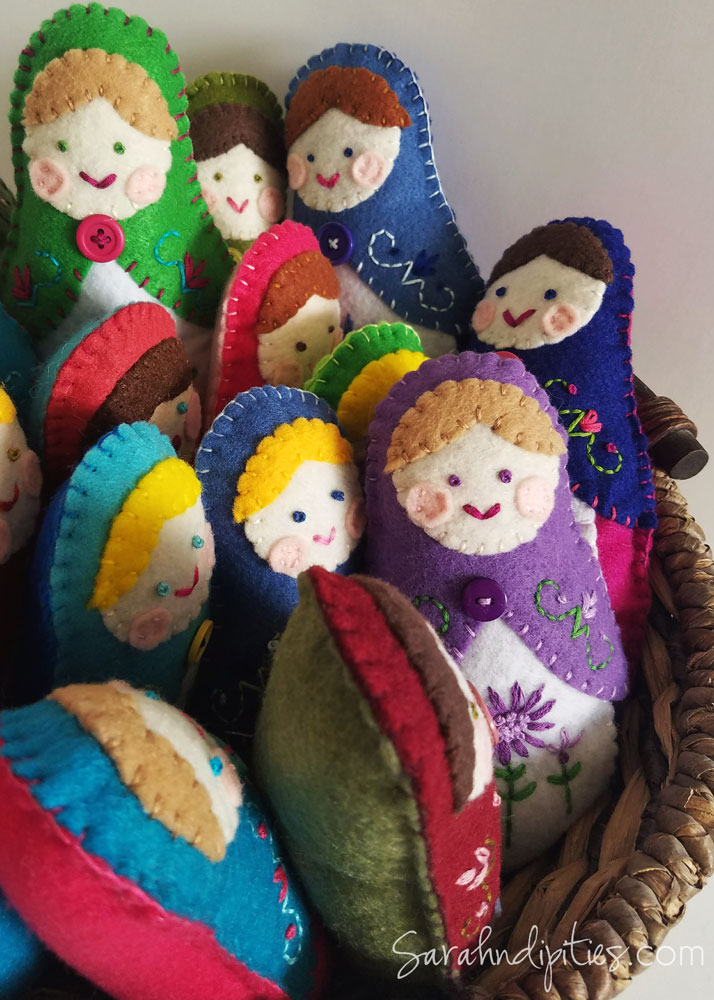 I just finished stitching a whole basketful of my little Felt Matroshka dolls, and got them listed in my shop!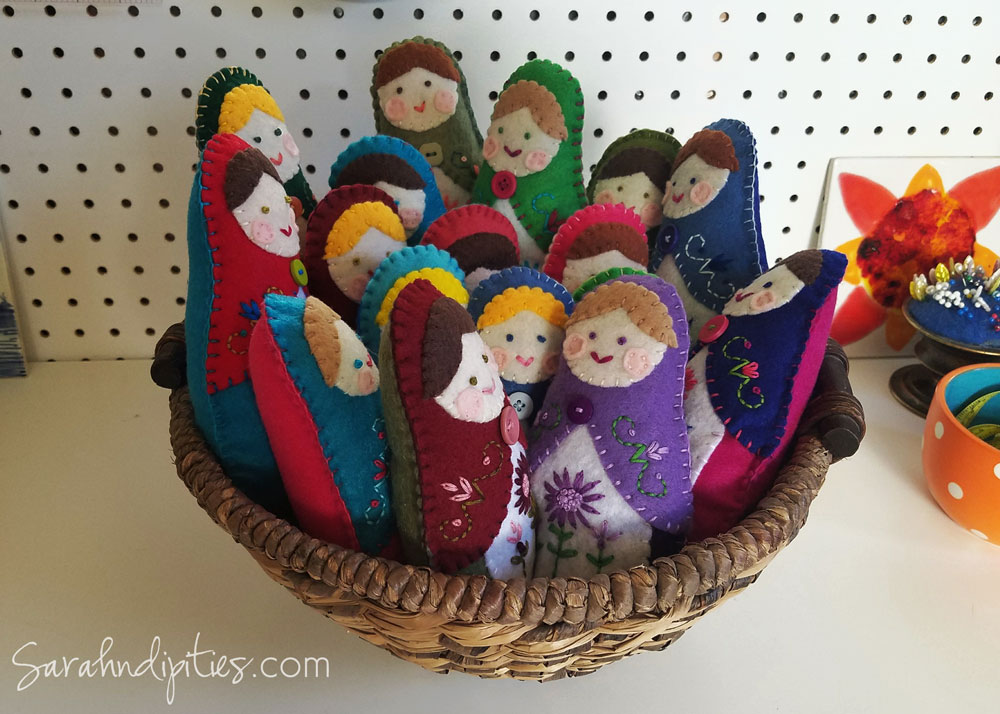 I love how each one has it's own personality!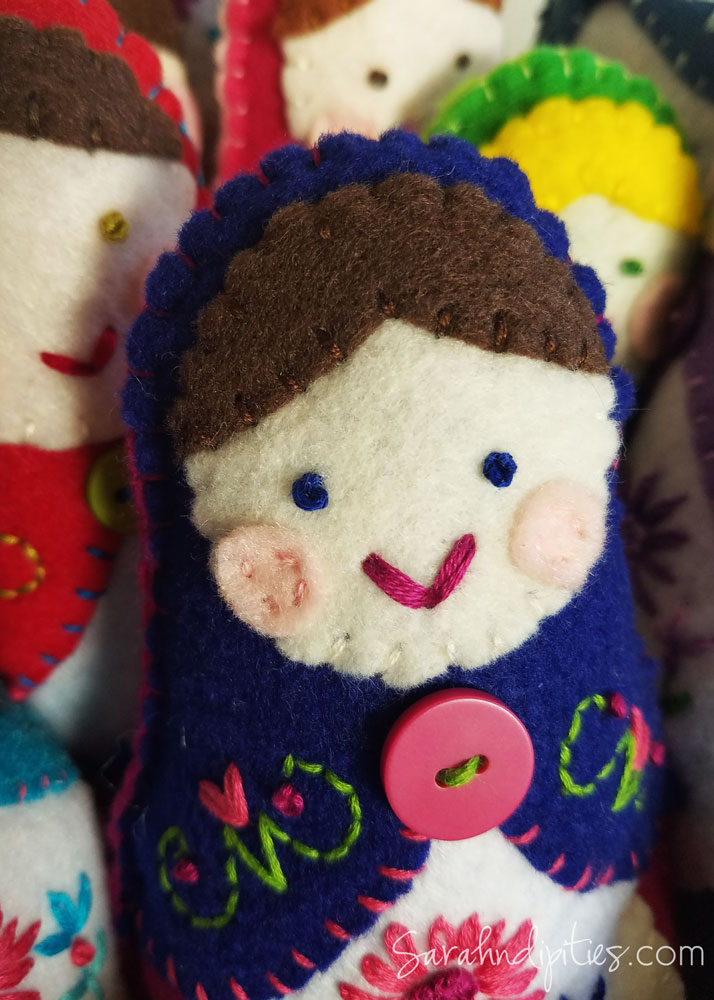 Every single one is completely unique...and there won't ever be another exaclty like her...just like real girls!

I've been working on a lot of fun projects over the past few months, but, as often happens with motherhood, my kiddos have taken a big chunk of my creating time! And I wouldn't have it any other way!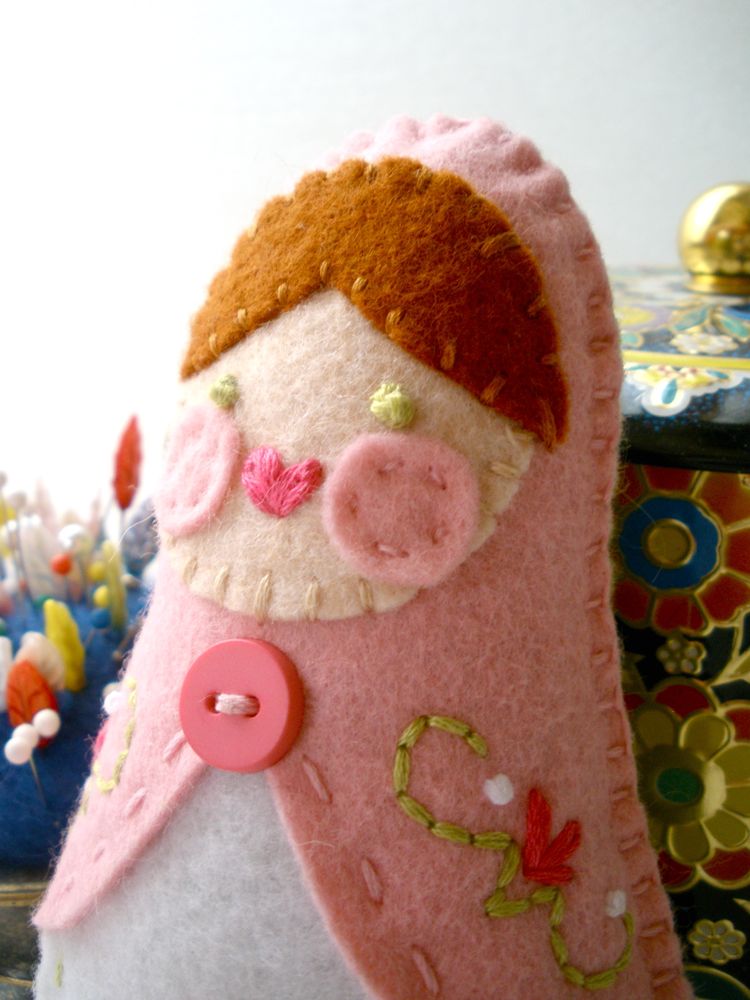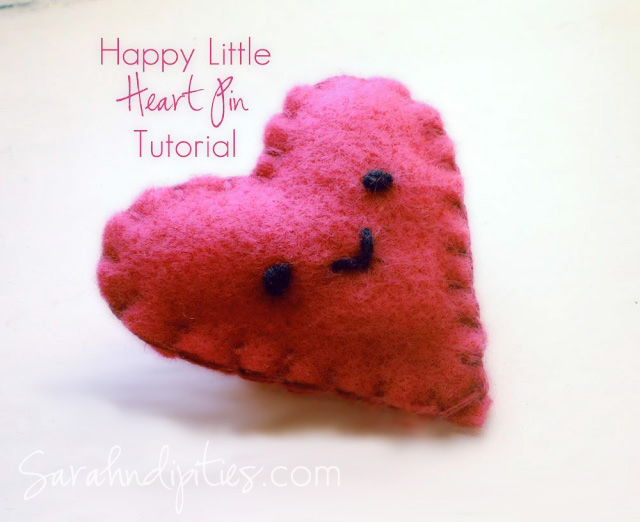 One of my loves is embroidery...and I just don't do enough of it!
Here's a fun little Valentine's tutorial, that is perfect for embroidery beginners!
I love using felt to create unexpected things, like this little happy heart pin! So, here's my quick little tutorial for the felt happy heart pin project - I'm sure you'll love it! ;)
Materials: