Things to Make: Happy Little Heart Pin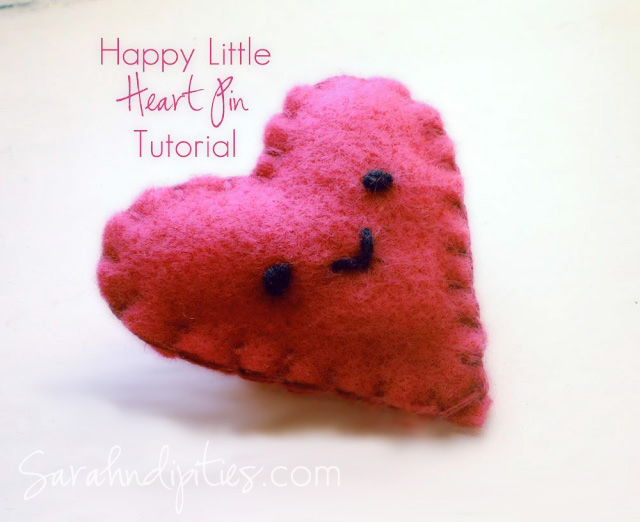 One of my loves is embroidery...and I just don't do enough of it!
Here's a fun little Valentine's tutorial, that is perfect for embroidery beginners!
I love using felt to create unexpected things, like this little happy heart pin! So, here's my quick little tutorial for the felt happy heart pin project - I'm sure you'll love it! ;)
Materials:
Scrap of felt - whatever color you'd like (mine is hot pink!)

Embroidery floss to match (not shown) and black

Scissors

Needle

Pin back

Cotton ball
First, fold you felt in half and cut out a heart shape, about 1.5" wide and tall. This will give you two identical heart shapes! You can use a template if you would like, but I just free-handed mine!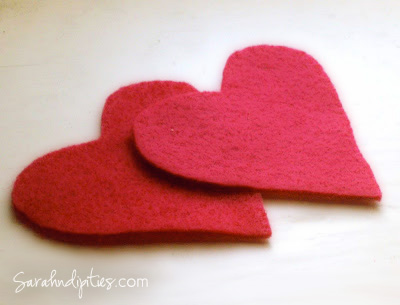 Next, sew the pin back onto one of the hearts.
Embroider a happy little face on the other heart using the black thread. I used two french knots for the eyes and a v-stitch for the mouth.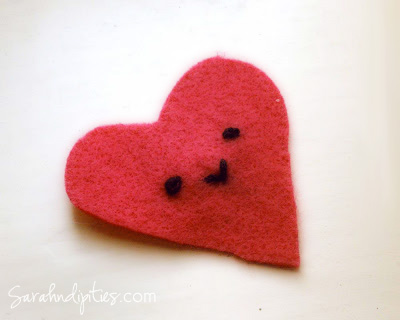 Next, put the two hearts together with the right sides facing OUT. Using the matching thread, sew the hearts together using a blanket stitch...make sure you leave a little opening to stuff the heart before finishing it up! (I pulled the cotton ball apart and stuffed the heart with the little bits.)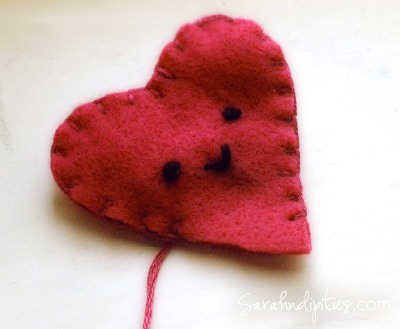 Sew up the rest of the heart, fasten off the thread and pull it through the back...trimming if needed.
Ta-Dah!!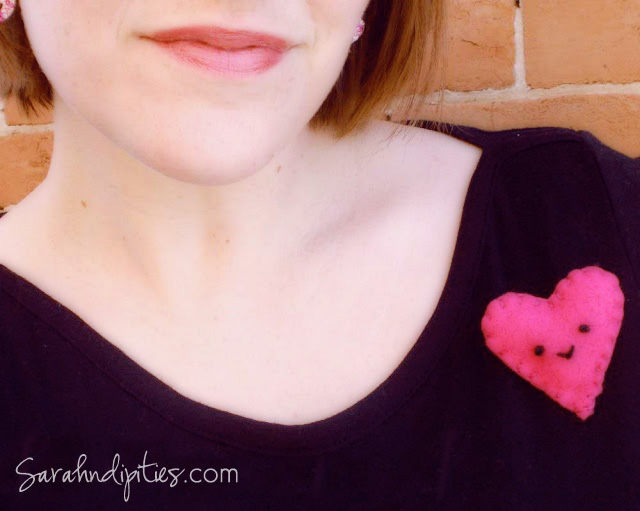 Wear your happy little heart on your sleeve, with pride...or give it to someone special! ;)
(I originally shared this post over at BeccaWilhite.com and HERE!)

» Share: