Pinterest Inspiration: Pastel Granny Afghan
Hi!
I thought I'd start sharing some of my Pinterest inspired projects with all of you!

I LOVE this gorgeous granny square afghan, made by the incredibly talented Petite Pimprenelle. Aren't the colors so pretty and fresh? 'Tart'...just like she describes! Drool! So using this pin as my inspiration I decided to make my own version!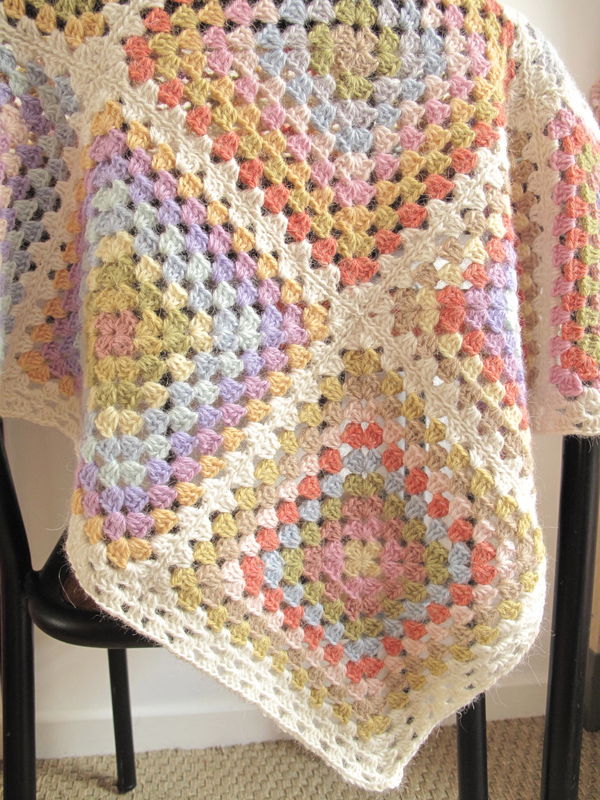 My Pastel Granny Afghan: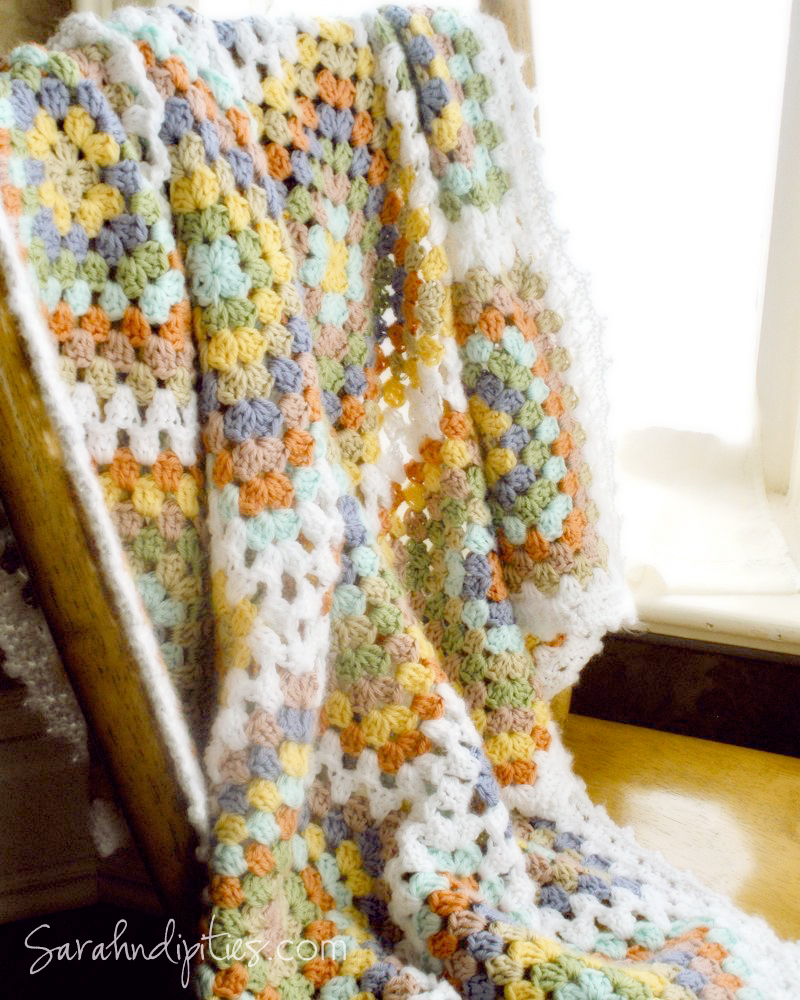 It didn't turn out quite the same...because the colors (I used less 'pinkish' colors in mine) and type of yarn used are a bit different...but I LOVE the end result!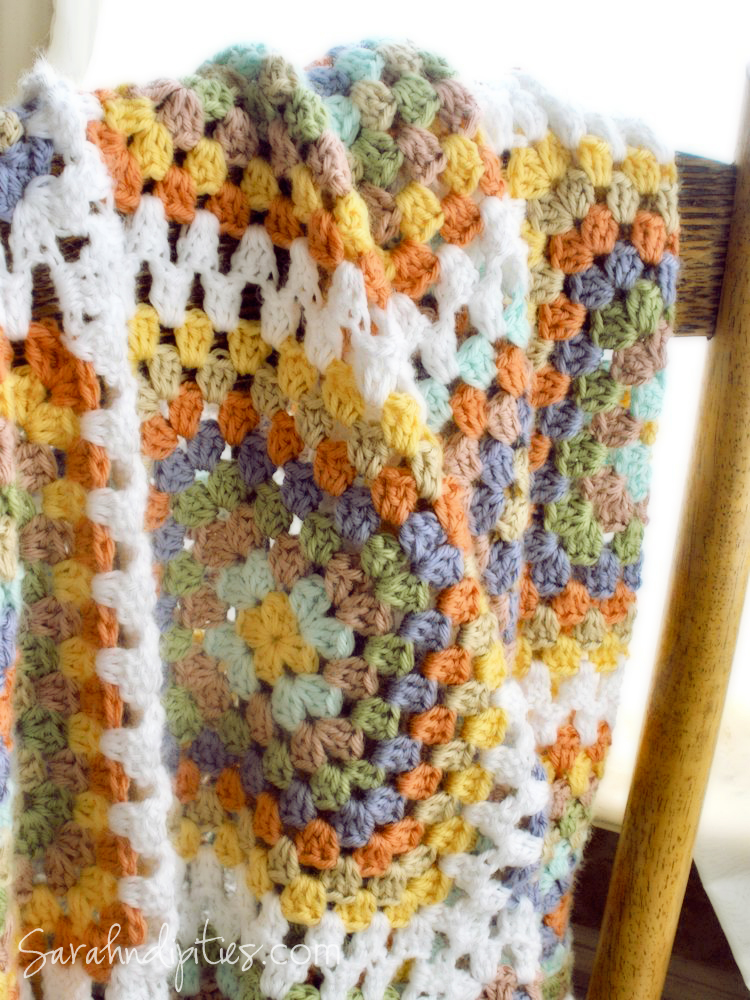 I love that it's soft and pastel; so it's appropriate for a baby...but not overly feminine.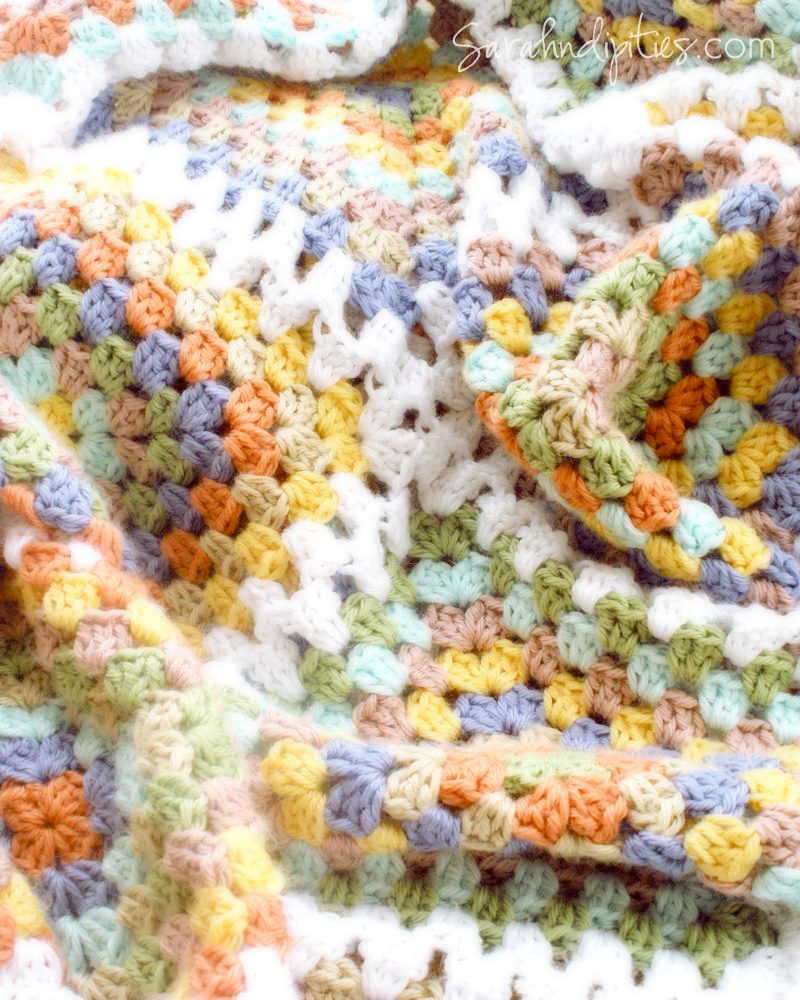 I used this method to join the squares together. There are sixteen 10-inch squares in all, with a picot-edge border all the way around. (I love the way the border turned out!)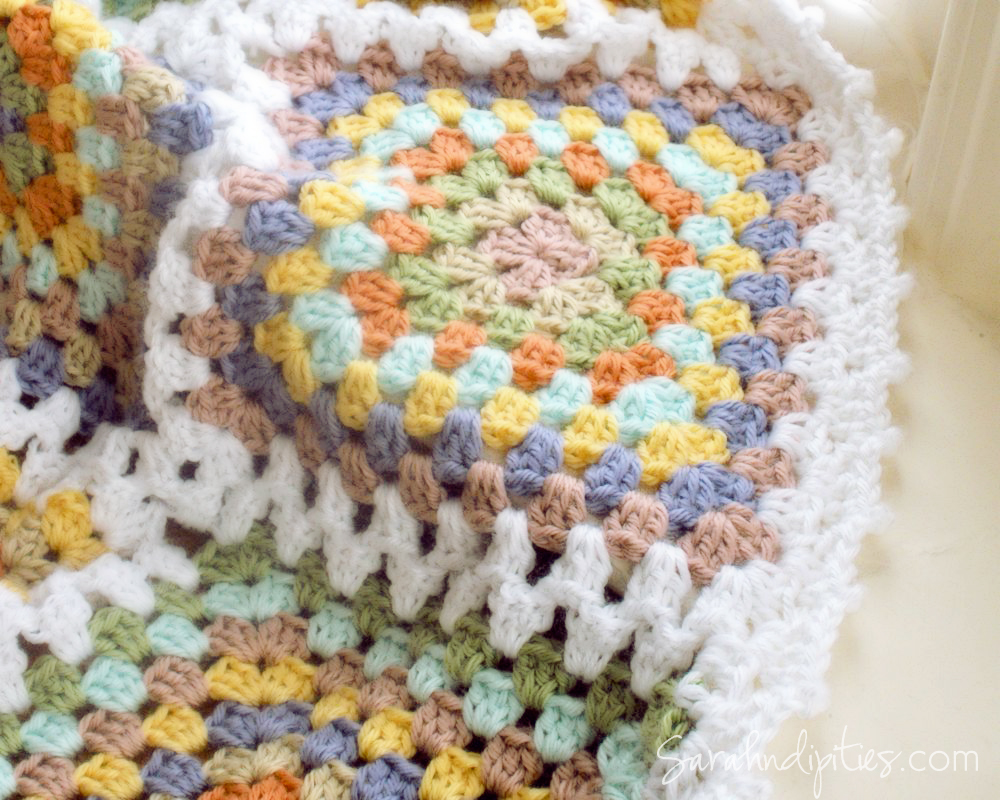 This lovely spring beauty went to live with my sister and her new baby girl!
Yarn: Caron Simply Soft in White, Pistachio, Sunshine, Bone, Persimmon, Victorain Rose, Soft Green, Berry Blue
Hook: size I (5.50mm)
What do you think?

» Share: