Pinterest Inspiration: Rainbow Waves Afghan
Good morning!
I thought I'd share another Pinterest Inspiration project with you today!

A while ago I came across this lovely pin:
I love the serenity and color of this graphic...so pretty!
(ETA: Thank you to Jeannette​ for directing me to the proper link for the image! You can find the original source HERE.)
I knew immediately that I wanted to try making an afghan that had the same look to it.
And here's my take: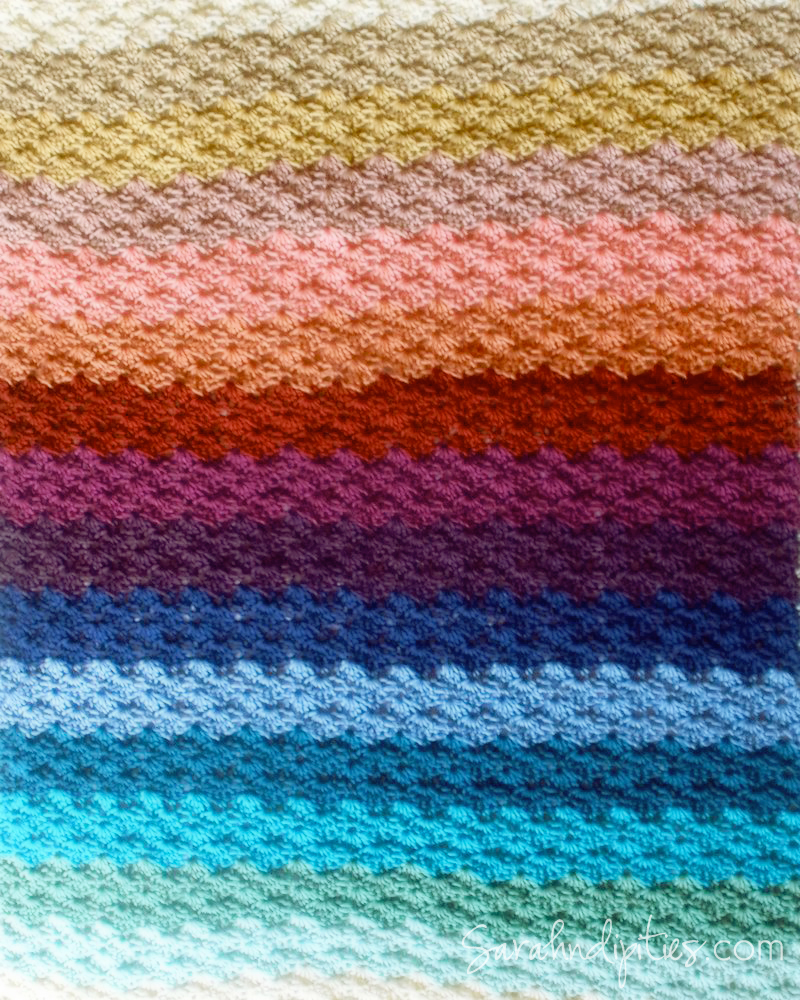 I worked the afghan in a simple shell stitch, to make the waves, changing colors every four rows.
​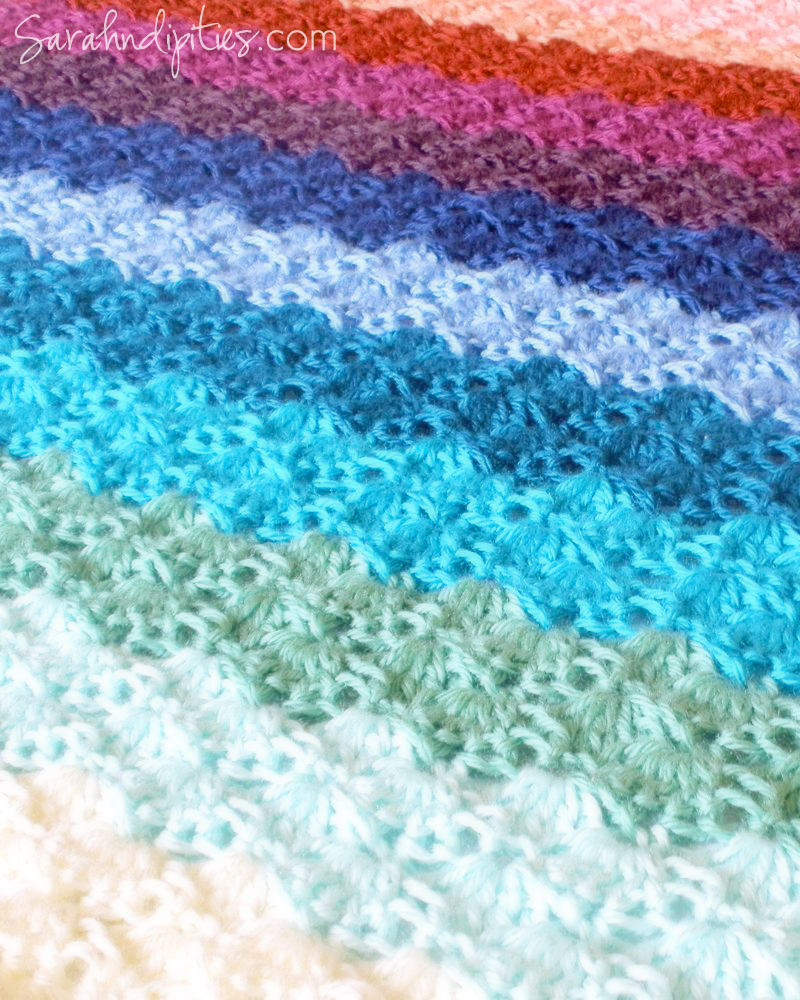 Obviously the waves aren't quite as dynamic as the ones in the original, but I think that it still gives the same general feel.
I did a simple single crochet border around the whole afghan, which I think gives it a clean look, and doesn't take attention away from the ripples of color.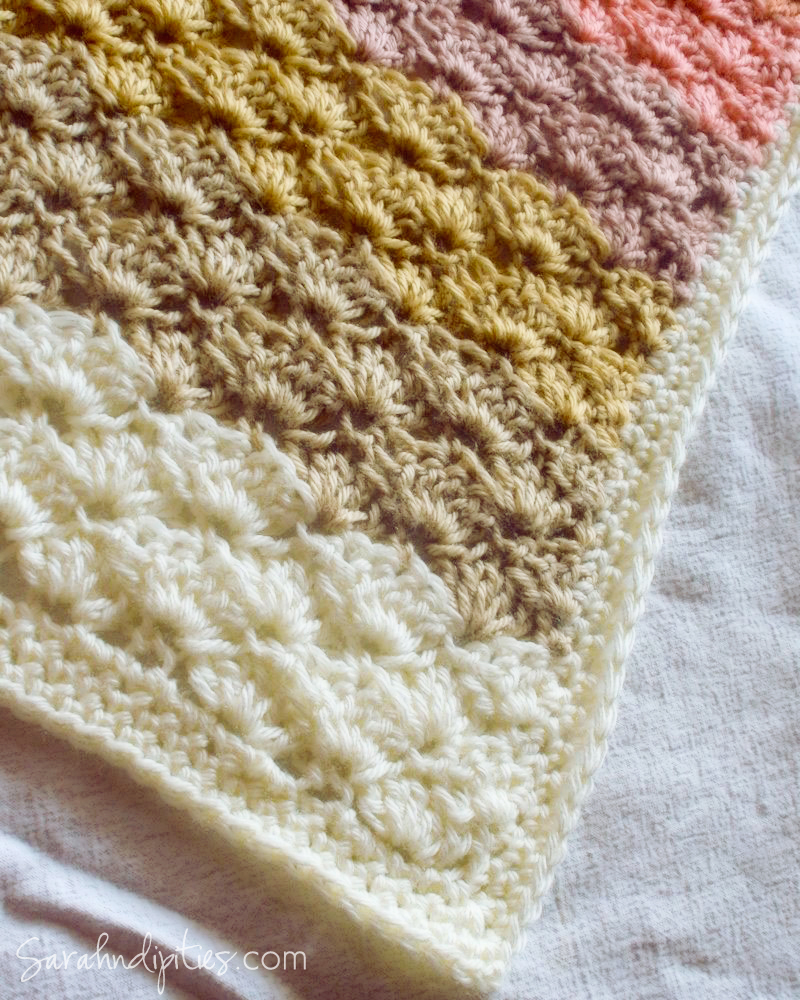 What do you think?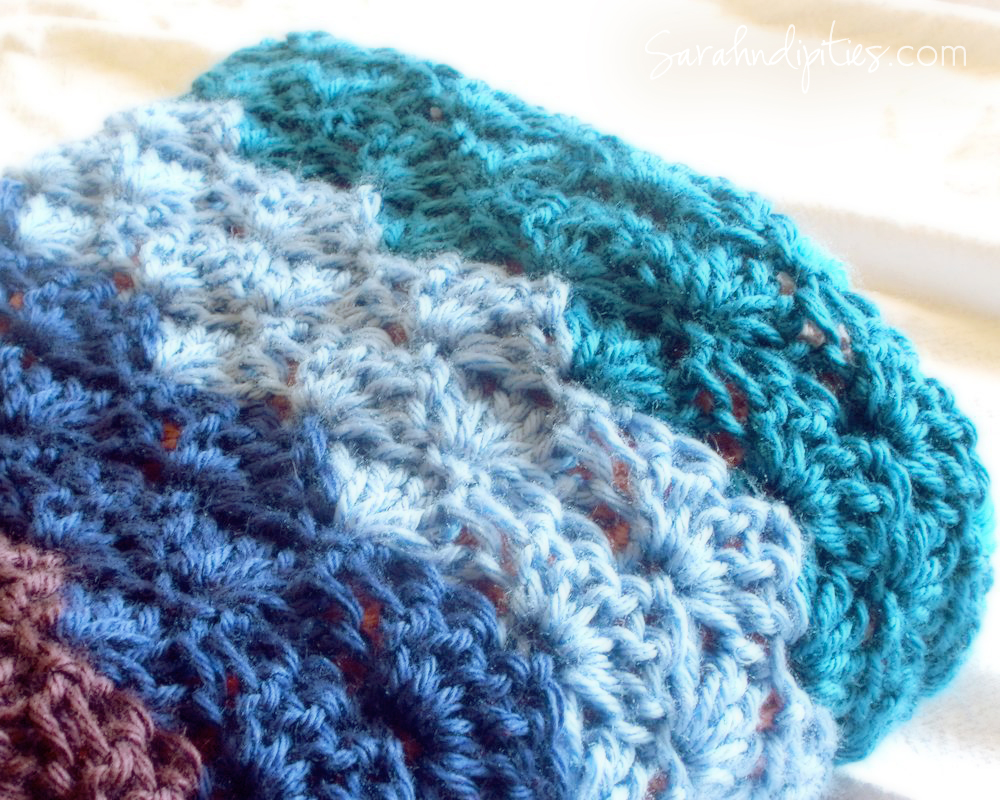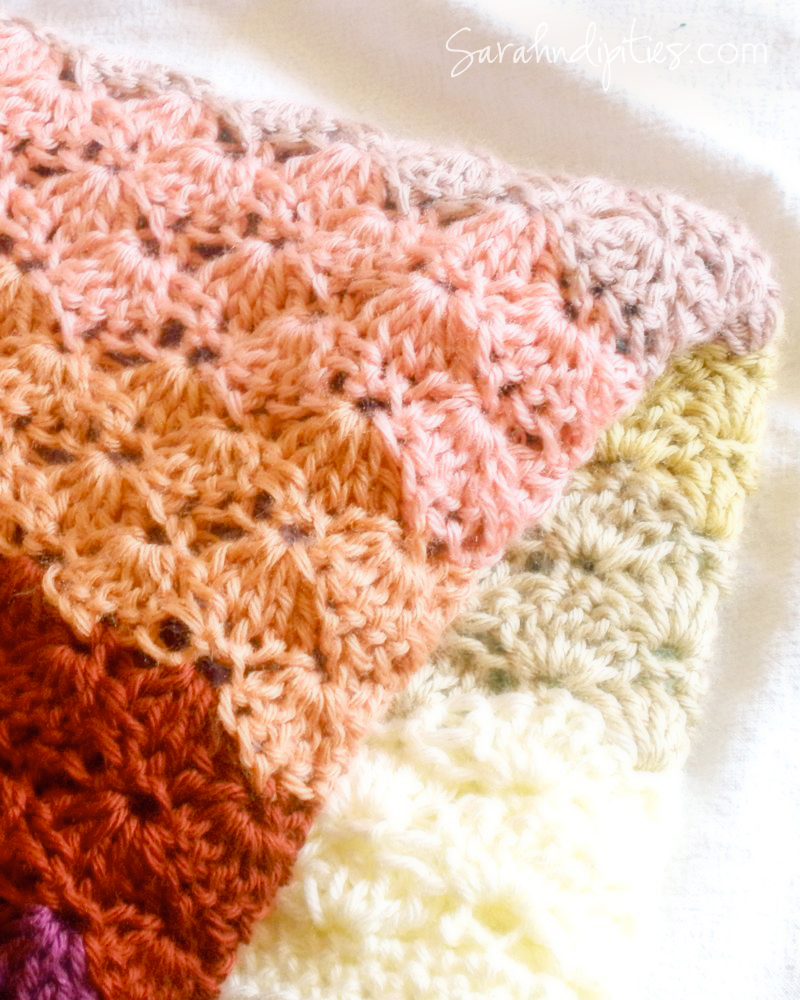 YARN: Caron Simply Soft yarn in Off White, Bone, Autumn Maize, Antique Rose, Strawberry, Persimmon, Autumn Red, Passion, Plum, Celestial, Blueberry, Ocean, Blue Mint, Sage, and Soft Green
HOOK: size N (9.00mm)
FINISHED SIZE: approximately 38" x 42"

» Share: