Things to Make: DIY Printable Family Rules
I've been working on some fun projects for our new house, and thought I'd share my latest with you!
I wanted to have a fun way to display our family rules in a prominent place in our home, and to add some color and a little more of our family's relaxed personality to our new space, so I created some font art - featuring our families rules! (And also one for our kids birthdays!)
So here it is: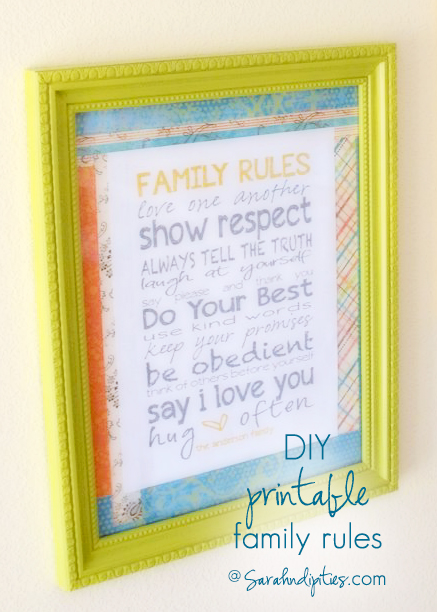 Materials:
A copy of the rules, printed on cardstock (click the link AT THE BOTTOM!)

Scrapbook paper in the colors and patterns of your choice (I cut mine into strips to fit my frame, using my paper cutter)

A thin piece of cardboard to mount the rules on

Adhesive (I used Snail adhesive from Stampin' Up!)

A cute frame

Spray paint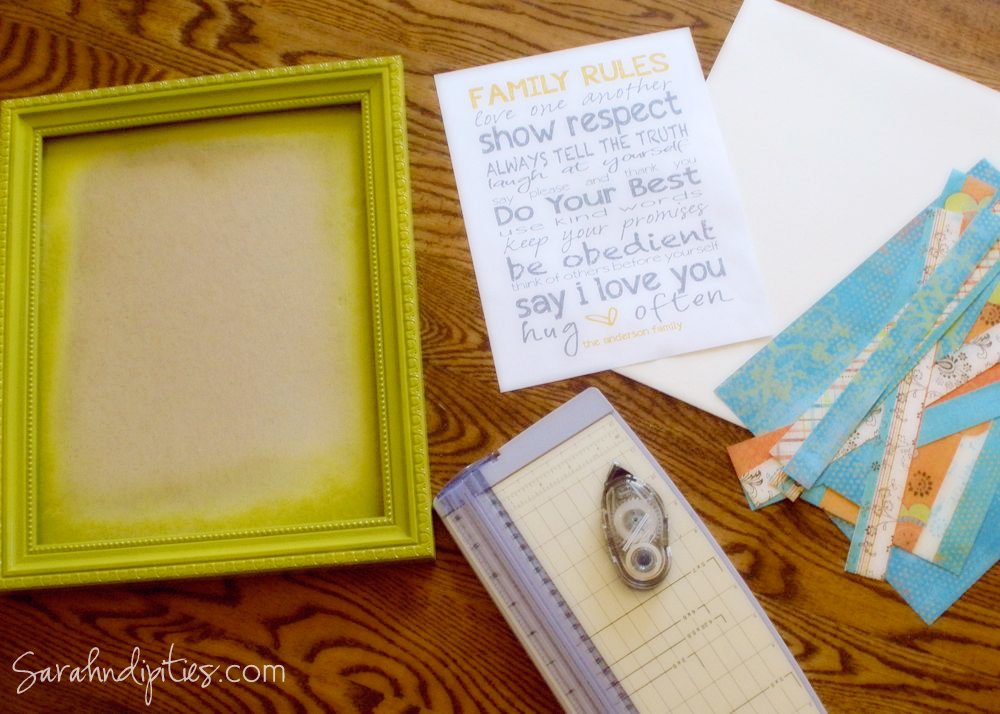 I found a couple of really cheap used frames at DI (a local thrift store), for only $1 each, and spray painted them in some fun, bright colors. Then, I let the frames dry overnight.
(They say the paint dries within 45 minutes tops, but since I knew I was going to be putting art into them I didn't want to risk things being sticky.)
Next, for the art itself, I started by cutting out a bunch of strips of scrapbook paper.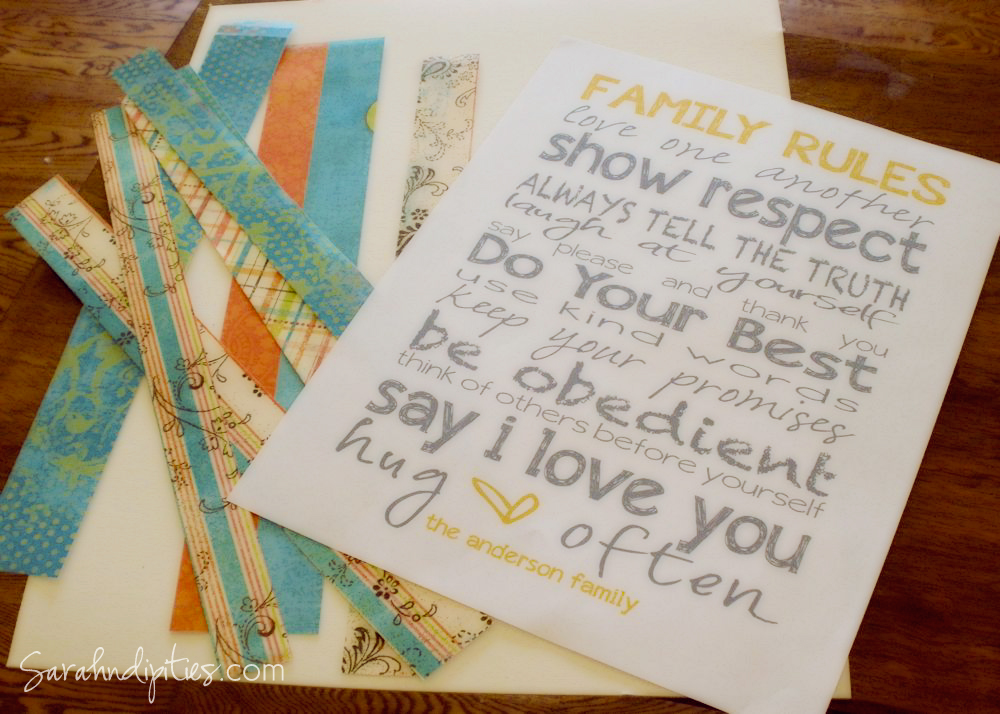 Using the adhesive, I stuck the strips down on the cardboard, layering as needed, until it looked the way I liked it.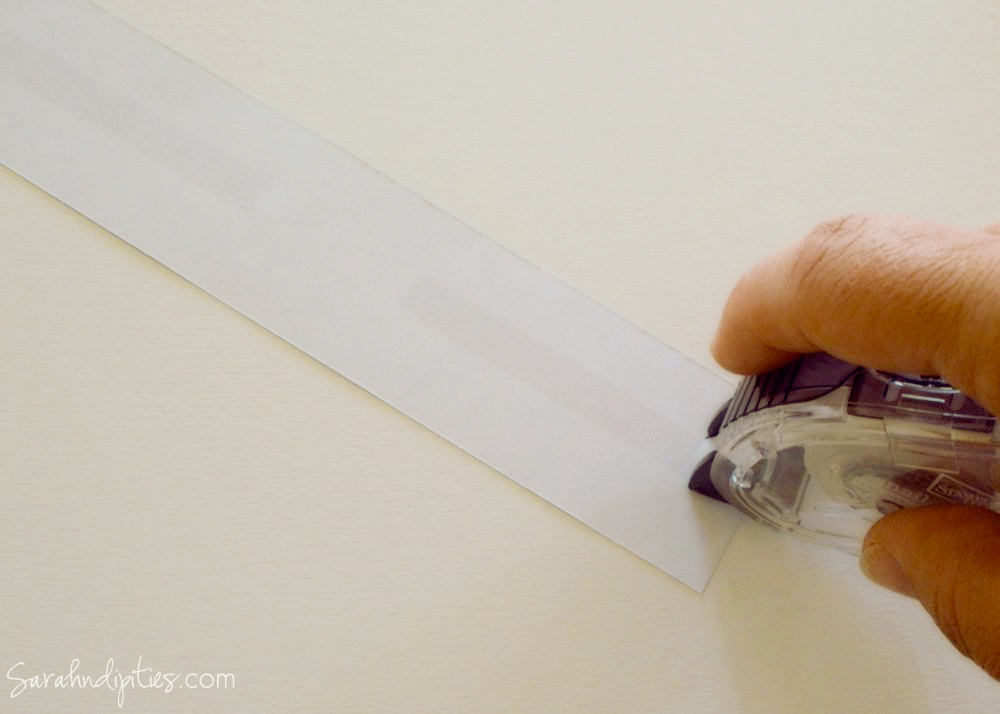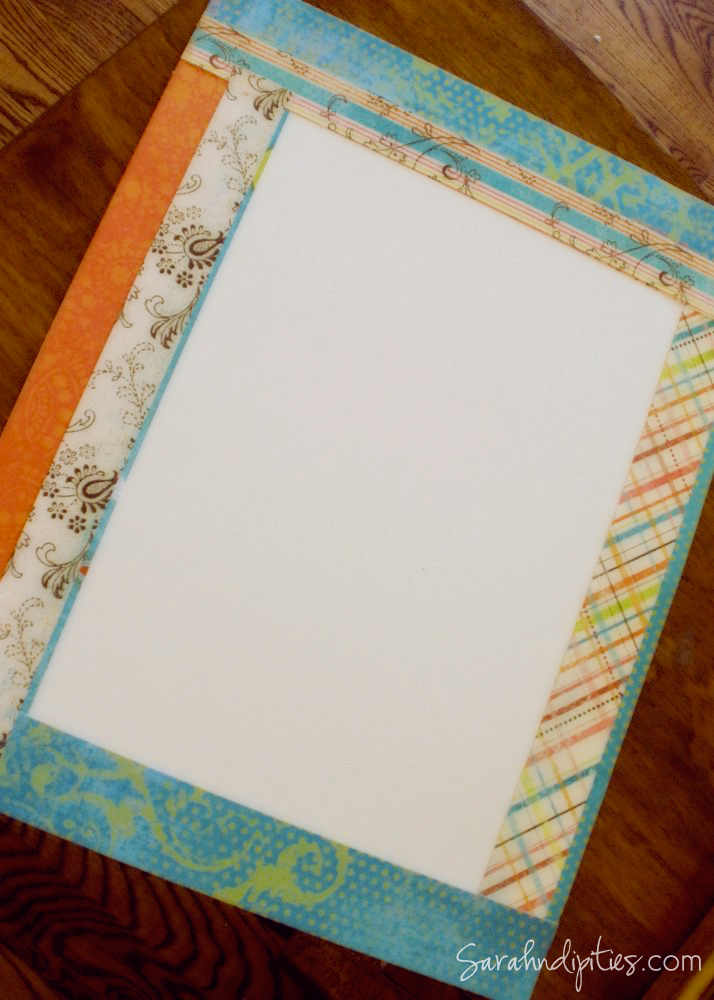 Then I put adhesive on the back of the rules and layered that on top. The strips of paper made a fun, almost quilted-looking mat for the family rules.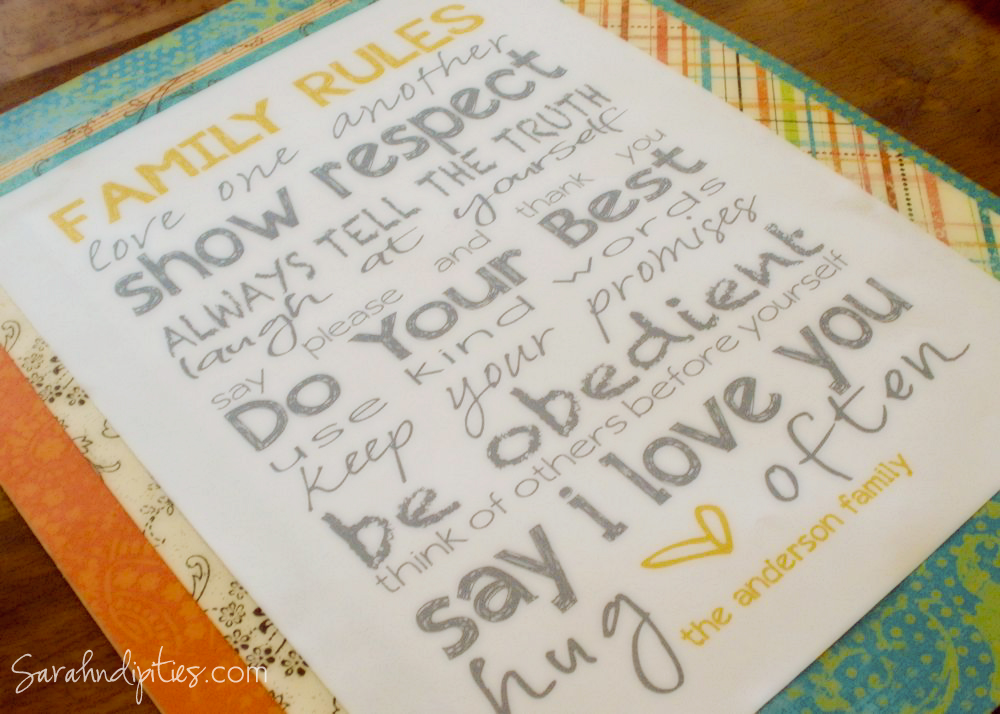 After everything was stuck down, I just put it into the previously painted frame! Easy-peasy!
Here's the final finished product!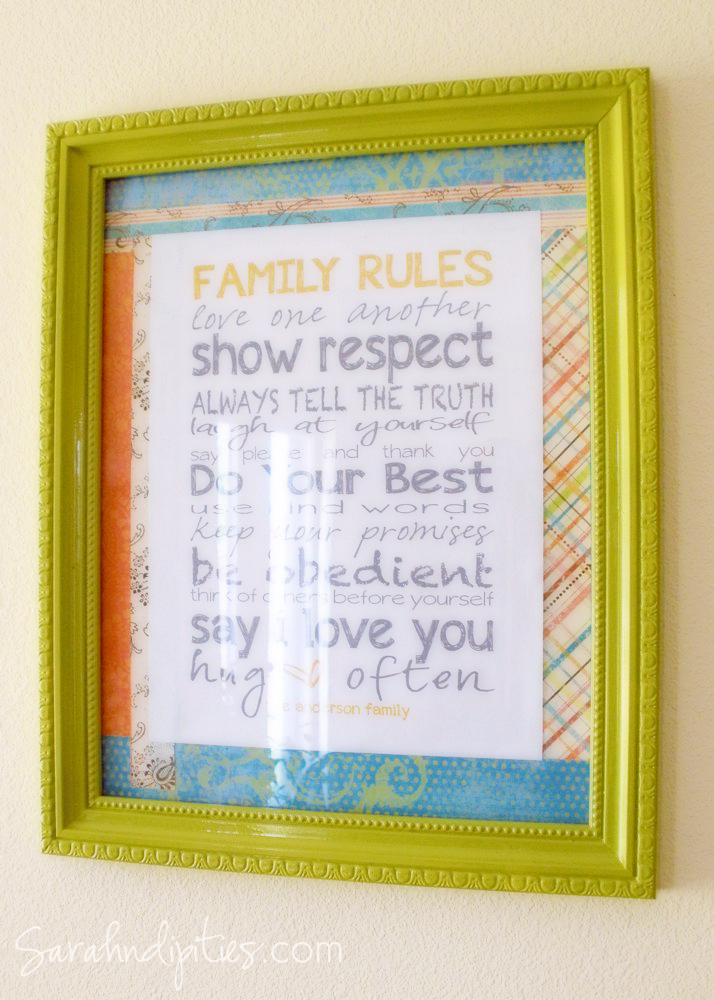 So cute!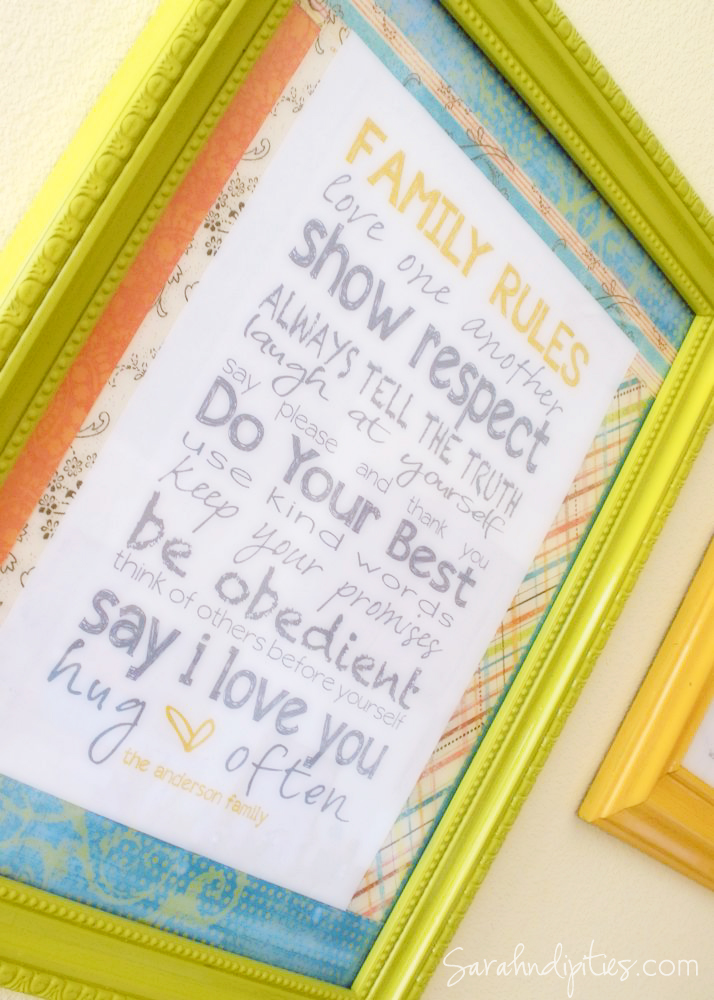 We have a very open floor plan so the kitchen, dining room, and living room are all open to each other. I really love the open airy feel of it! And you can see our rules from anywhere in the space!
Nice!
Wanna make your own family rules print?
Well, since I like you so much I'm attaching an option to download my version right here for FREE!!
Yay!
(I left off our family's name on the bottom, so that anyone can use this!)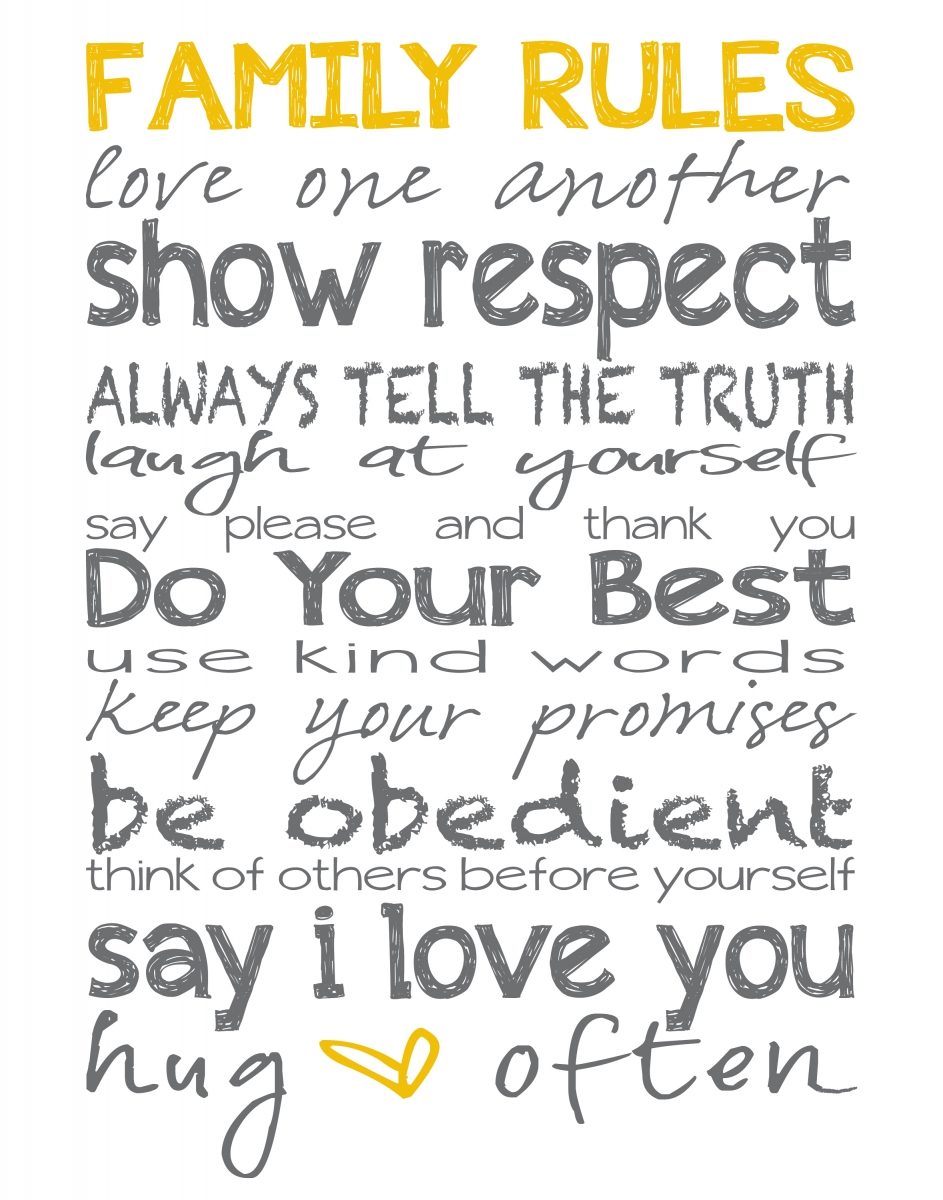 Enjoy!

» Share: